Through the saturation of jackpot products within the igaming market, developing something "fresh" required a different approach, according to Simon Hammon, Chief Product Officer at Relax Gaming.
Delving into the company's news jackpot mechanic, Dream Drop, launched at the back-end of March, Hammon joined CasinoBeats to look into how this product differs to others within the market, how it works, the importance of a balanced portfolio when integrating a jackpot and its vision for Dream Drop's future.
CasinoBeats: Talk us through Dream Drop's launch and what Relax is bringing to the market – how is it different from other progressive Jackpots?
Simon Hammon: We're very excited to bring Dream Drop to life when it officially launches on May 4 as part of the highly anticipated Temple Tumble 2 release. The Dream Drop Jackpot offers something truly unique in the jackpot space.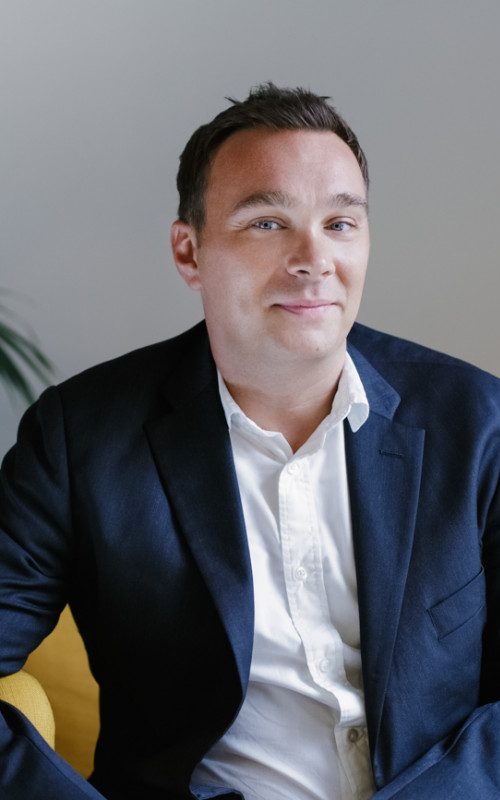 We've combined the notion of high-end jackpot prizes with more defined win points, this will ultimately ensure a lot more excitement for players. The nature of most global jackpot products is that they take a very long time to gain traction and pay out, they also take a long time to seed ahead of the next expected win.
Relax is looking to turn that on its head with high action, high frequency Dream Drop jackpots. Underpinned by our innovative Relax Apex solution, Dream Drop Jackpots aims to create the fastest growing and most frequent winners on the market.
CB: What challenges did Relax face when it set out to develop this product?
SH: There are many challenges associated with creating a brand-new jackpot offering, especially when it's something as ambitious and daring as Dream Drop. The market already has a number of well-known products, so developing something fresh requires a different approach.
We started out looking at the mathematics behind the jackpot, working out what we could do to ensure that we had a high-level jackpot that grew quickly and wasn't too predictable. Player abuse around jackpots is a known issue, and naturally we're keen to avoid that.
The next issue was around how we'd implement these jackpots into our games in a trustworthy and user-friendly manner, once we'd worked that out it was all about the logistics of administering and coordinating a global liquidity product with many operators.
CB: Dream Drop offers multiple ways for players to win. Can you take us through what these are and how they work?
SH: One of the key identifiers of Dream Drop is that players are guaranteed a jackpot whenever they enter the special Dream Drop feature, they will always hit one of the five progressives ranging from rapid to mega jackpot.
Dream Drop is a global jackpot, which means it's linked with many operators, it's also a linked progressive which means there are several games being built that will feed into the jackpots. Each game will have its own unique entry mechanism to the jackpot feature.
CB: The idea of a must win jackpot will always draw a crowd, but how difficult is it to innovate within the jackpot space in a market awash with options?
SH: There are a number of jackpot products on the market right now, especially local jackpots that are tied to just one operator at a time. But there's room for a new and innovative product like Dream Drop in the global jackpot sphere. That must-win element is key to making the tangibility of winning a jackpot that much more real.
Jackpots rely on frequent wins, helping create winning stories and events in order to make it more palatable to play. Dream Drop aims to be the biggest and best jackpot out there, bringing bigger winners more frequently than any other jackpot out there.
CB: What games can we expect to see Dream Drop on? Why have you chosen these ones?
SH: We have a fantastic roadmap of Dream Drop games lined up for the coming months. We'll be kicking this off with Temple Tumble 2, we chose this as we wanted to take a much-loved classic and create a sequel with something new and truly exciting to pull in both old and new players.
This release will be followed by a whole host of games built specifically to tie into our Dream Drop jackpot. Additionally, we'll be upgrading our existing game offering. As an aggregator, we will also be extending this opportunity to select partners who will be invited to join the Dream Drop Jackpot series, boosting this portfolio of jackpot slots with their own unique twists.
CB: What's the importance of having a balanced slots portfolio with major jackpot prizes?
SH: Realistically, jackpot slots aren't going to appeal to every player out there, so it's important that we have a good balanced slot portfolio, which is something I can safely say is the case at Relax. We pride ourselves on creating high-quality slots that are both graphically and mechanically diverse – adding jackpots into the mix gives our portfolio an entirely new angle, allowing players to win life-changing sums of money.
CB: What is your vision for this Dream Drop for 2023?
SH: Our ultimate goal for Dream Drop Jackpots is to see as many mega winner as possible! Nothing would make us prouder than being able to frequently announce the news that yet another title has been added to the Dream Drop series.
In time we expect it to evolve and become even bigger and better than it already is. We have some exciting plans for the development of several key features… However, I guess you'll just need to wait for the news to DROP.