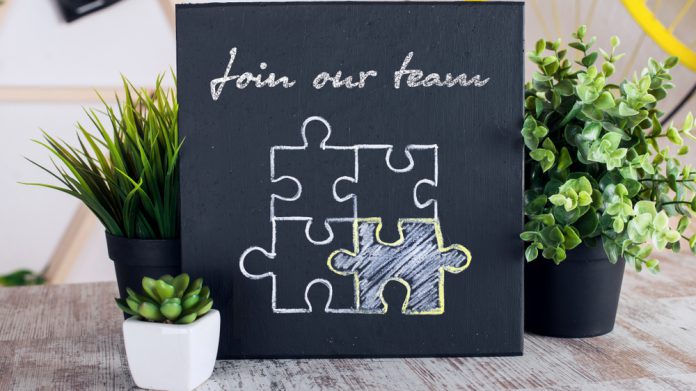 With comings and goings commonplace across the industry, Sportech, FanDuel, and Norsk Tipping, all feature in our latest rundown of a number of recent manoeuvres.
FanDuel
FanDuel has appointed Tricia Alcamo as Chief People Officer, where she will be responsible for the acceleration of the group's strategy within the area to maintain its growth trajectory.
Alcamo will lead the firm's human resources organisation inclusive of culture development, talent acquisition, diversity, equity and inclusion, organisational effectiveness, employment branding, learning and development, compensation, and employee benefits in service to its sportsbook, casino, racing, daily fantasy, retail and corporate functions.
"I am incredibly excited to welcome Tricia to my leadership team as our new Chief People Officer," commented Amy Howe, President & CEO of FanDuel.
"Tricia has had a distinguished career building and running award-winning human resources teams at media companies like our own and at globally trusted brands.
"Her arrival reflects our investment in our people and our commitment to a culture that recognizes and attracts the most talented team while providing them the most empathetic and inclusive environment to succeed."
Norsk Tipping 
Norsk Tipping, Norway's state-backed betting and lottery monopoly, has confirmed the appointment of Thor Gjermund Eriksen as CEO. 
A career journalist, Eriksen most recently served as Director-General of the Norwegian Broadcasting Corporation, having held the position since 2013. 
Although his tenure was not due to expire until 2025, Eriksen had previously detailed that he wished to exit the position this year.
"This is a very exciting and challenging job, and I am very happy to have had this opportunity," Eriksen commented. "I look forward to getting to know Norsk Tipping better, the challenges that await and not least everyone who works at Hamar."
Eriksen will step down from his broadcasting role on April 29, before assuming his next position on September 12.
OpenBet has appointed Stewart Groumoutis as Commercial VP for Canada, expanding the sportsbook technology supplier business' development resources within the marketplace. 
In his new remit, Groumoutis will look to maximise OpenBet's commercial opportunities within Canada, as further provinces follow Ontario's lead and launch regulated marketplaces.
He joins the group's North American senior management team after formerly serving as Director of eGaming for the British Columbia Lottery Corporation.
During this tenure, Groumoutis became familiar with OpenBet systems which served as the Columbia Lottery's principal technology partner.
Cathryn Lai, Chief Commercial Officer of OpenBet, explained: "We are absolutely delighted to welcome Stewart to the team. He understands the culture and best practices of OpenBet, which is hugely beneficial as we look to power more sportsbooks with our unrivalled technology, content and services across North America, including Canada.
"Over the coming months, we anticipate increased commercial activity as demand for our products and services continues to grow. With the addition of Stewart, we are building an ultra-strong team full of passionate individuals that will see OpenBet maintain its position as a world leader within sports betting entertainment."
Sportech
Sportech has announced that Giles Vardey has decided to end his tenure as Non-Executive Chair of the wagering and racing systems supplier. 
Last week, Vardey notified Sportech's board of directors that he would not seek re-election as chair of the company, a position that he had served since July 2019.
Former Sportech Chief Executive Richard McGuire (2019-2021) has agreed to succeed Vardey as Non-Executive Chair, and will be accompanied by the appointment of Clive Whiley as a Senior Independent Director.
Commenting on his appointment, McGuire remarked: "Giles brought more than 35 years of business and boardroom experience to the role and served the Company professionally at every stage.
"I very much look forward to working with the Sportech Board and wider team and continuing the core strategic initiative to generate attractive shareholder returns."