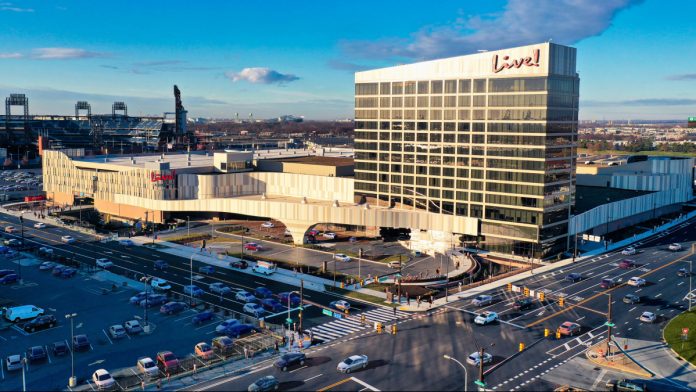 Recent acquisitions have positioned Gaming and Leisure Properties well for future growth, said Peter Carlino, the group's Chair and CEO, upon reflection of what is lauded as a solid first quarter for the real estate investment trust.
These comments came as the company reported a 4.47 per cent revenue increase through the January to March period of the current year, with the figure rising from 2021's $301.5m to $315m.
However, net income recorded a 4.42 per cent drop to $121.7m (2021: $127.2m), with adjusted EBITDA up 10.01 per cent from $266.6m to $293.3m year-on-year.
"Our solid first quarter financial results reflect our ongoing initiatives to expand the company's high-quality, top-performing regional gaming portfolio managed by the industry's leading operators," noted Carlino.
Furthermore, the quarter also saw the group finalise a number of key acquisitions as GLPI looks to accelerate its strategy of best positioning itself for growth moving forward.
This came courtesy of the purchase of the land and real estate assets of Live! Casino & Hotel Philadelphia and Live! Casino Pittsburgh for approximately $674m from The Cordish Companies.
This itself followed lease and partnership agreements completed with Cordish in Q4 2021 which saw GLPI acquire the land and real estate assets of Live! Casino & Hotel Maryland, and create an alliance for future casino developments and future potential financing arrangements.
"Cordish's first-class assets lead their respective markets and the quality, excitement and entertainment delivered by their Maryland, Philadelphia and Pittsburgh properties exemplify the power of their Live! brand," Carlino continued.
"From a financial perspective, our new lease agreements with Cordish have strong rent coverage at an accretive cap rate while further expanding and diversifying our tenant base. We are delighted to add another marquee tenant to GLPI's roster of blue-chip regional gaming operators and to benefit from the rental cash flows from these agreements."
GLPI also began the second quarter of the year by completing a previously announced purchase from Bally's for the land and real estate assets of its three Black Hawk casinos in Colorado, as well as its Quad Cities Casino and Hotel, for a total consideration of $150m.
"Looking forward, GLPI is well positioned to drive further growth based on our growing broad portfolio of blue-chip regional gaming assets, close relationships with our tenants, our rights and options to participate in select tenants' future growth and expansion initiatives, and our ability to structure and finance transactions that we believe will be accretive to rental cash flows," Carlino added.
"We believe these factors will support our ability to increase our cash dividends and further our goal of enhancing long-term shareholder value."