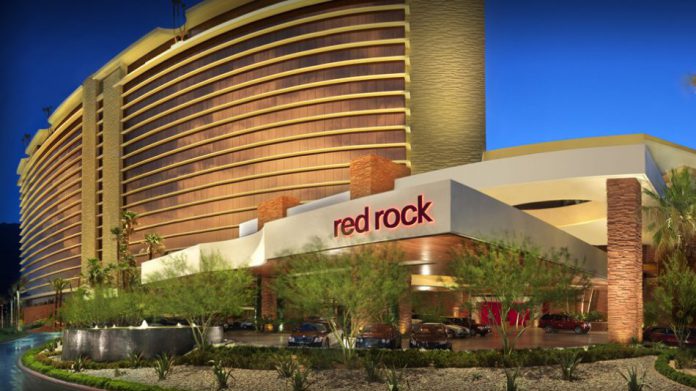 Red Rock Resorts is to remain "operationally disciplined" moving forward, as the casino operator makes further advancements with its cashless gaming strategy and ongoing developments through Q1.
On the technology front, the company is continuing with the roll-out of its cashless gaming product, after detailing the completion of field trials alongside IGT at its Red Rock and Green Valley Ranch properties earlier in the year. 
"We are now live at all of our properties with the exception of our Wildfire Taverns and Sunset Station, which we expect to happen over the next two quarters," updated Stephen Cootey, Executive Vice President and Chief Financial Officer of Red Rock Resorts.
"While the initial focus is introducing cashless payments on the slot floor, the ultimate goal is to allow our customers to play both cash and credit from one mobile digital wallet across all of our amenities at each of our Las Vegas properties. There will be more to come as we roll out this exciting product."
On the development front, the group's Durango casino project, the cost of which is expected to fall around approximately $750m, is said to be "progressing nicely and continues to remain on schedule" with anticipated construction taking approximately 18 to 24 months.
When complete, the facility will include over 73,000 square feet of casino space that includes more than 2,000 slots and 46 table games; over 200 hotel rooms and suite product, four food and beverage outlets and food hall; race and sportsbook and resort style pool.
Furthermore, the group also provided an update regarding its goal of developing a casino near Madera, California, alongside the North Fork Rancheria of Mono Indians.
When first announced, development and construction of the project was estimated to be less than $225m, and would include 2,000 slot machines, 70 table games and dining, hotel, and entertainment amenities.
"Turning now to North Fork," commented Cootey. "As we noted last quarter, after favourably resolving all of its other litigation, the tribe has only one pending case in the California courts.
"As we have also noted last quarter, we do not believe that any decision by a California State Court could deprive North Workers' ability to gain on its Federal Trust land.
"We continue to work with the tribe as we progress our efforts with respect to this very attractive project, including working toward the approval of a management agreement, continuing our work on the development design and having preliminary talks with our prospective lending partners."
The comments come as the group discloses its first quarter financial performance, with revenue across consolidated operations up 14 per cent to $401.6m (2021: $352.6m) as net income and adjusted EBITDA also scored increases to $92.2m (2021: -$106.6m) and $178.7m (2021: 156.6m).
Revenue across the firm's Las Vegas operations recorded an increase of 17 per cent through Q1 to $399.7m (2021: $342.8m), with adjusted EBITDA closing at $194.6m, up 21 per cent from the past year's $160.7m.
Cootey continued: "On the same-store sales basis, we achieved the highest first quarter net revenue, adjusted EBITDA and adjusted EBITDA margin in the history of our company, and this marks the seventh quarter in a row that the company has achieved record same-store adjusted EBITDA and adjusted EBITDA margin."
Adding: "During the quarter, we remained operationally disciplined and stayed focused on our core mid- to high-end local customers as well as our regional out of town guests.
"This core strategy allowed us to generate record revenue and profitability with our gaming segment in the first quarter.
"While a combination of Omicron and inflationary pressures offset by the lifting of the mass mandates across the state of Nevada on February 10 resulted in a quarter-over-quarter reduction in visitation.
"This trend was more than offset by increased time on device as well as strong spend per visit across our entire portfolio, allowing the company to enjoy record profits within the segment.
"Moving forward, while we remain vigilant to these trends, we will continue to stay disciplined and focused on executing and investing in our core strategy including offering new amenities to our guests, such as the VIP high limit table room at our Red Rock property opening later this week."