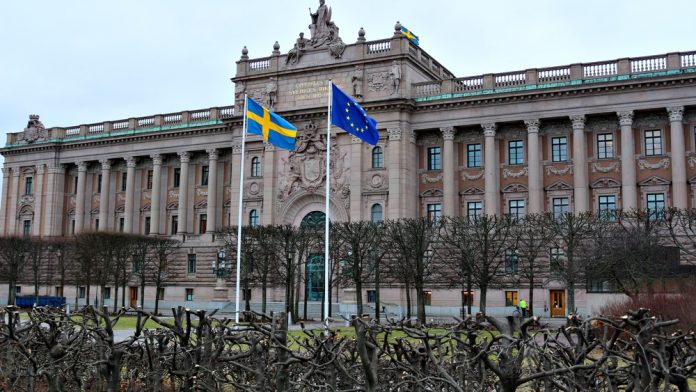 BOS, the Swedish trade association for online gambling, has expressed that it is "cautiously optimistic" of an array of proposals put forward by the country's government in a bid to strengthen gambling regulation. 
One aspect of this would bring the implementation of B2B licences that would take effect from July 1, 2023, with a variety of further measures to come into force from January 1, 2023.
"We are now taking the next step to regain control of the Swedish gaming market," noted Ardalan Shekarabi, Minister of Social Insurance.
"It is both about limiting aggressive gaming advertising and stopping gaming companies that do not have a licence. Strengthened gambling regulation is a prerequisite for strong protection for consumers."
In a proposal that has been submitted to the Riksdag, the highest decision-making assembly in Sweden, it is also suggested that a ban on the promotion of illegal gambling, and an extension of that regarding unlicensed activities, be introduced to increase the possibilities of preventing illegal gambling activities.
It is also put forward that an adjusted requirement for moderation in the marketing of games be approved, which it is hoped would further shield children, young people and individuals with gambling problems.
Furthermore the bill also proposes that the law on the organisation of certain slot machines be repealed, and that the Riksdag approve the termination of the agreement between Sweden and Finland on slot machines on passenger ships in regular scheduled services between the countries. This would enter into force on a date determined by the government.
"It is entirely in line with what the government announced it would include and we are cautiously positive of this bill," commented Gustaf Hoffstedt, secretary general of BOS. 
"The most striking thing is actually what is not included in the proposal, such as a ban on advertising for gambling on TV, radio and streaming media between 06-21. 
"We are pleased that the government has listened to stakeholders in the gambling industry as well as several publishers who have pointed out the disadvantages of such a proposal.
"The remaining concern is the proposal for 'adjusted moderation'. It seems to be a paraphrase of risk classification and the very ambiguity of what it actually means opens for legal uncertainty. 
"Here, the legislator should consider whether it really wants to introduce further uncertainty regarding the interpretation of regulatory measures, uncertainty that risks leading to protracted court proceedings."