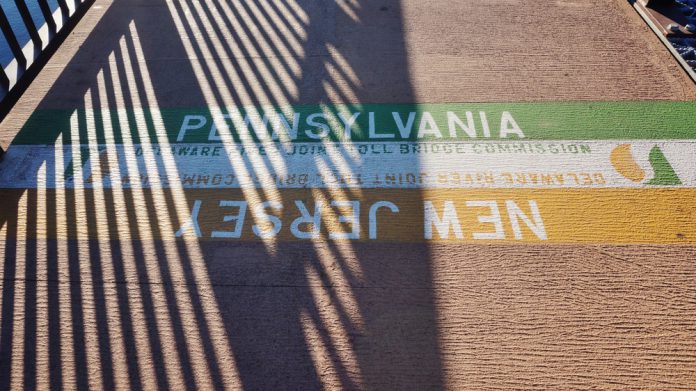 Online casinos and poker rooms in Pennsylvania surged ahead of neighbouring New Jersey through April, as digital and retail sportsbooks replicated those across many other states in enduring an expected slowdown.
The former generated revenue of $138m through April, which becomes the second best for the Keystone State's $142.7m record produced one month and ahead of the Garden State's $136.9m. Year-over-year, online casinos and poker rooms grew 30.8 per cent from $105.5m in April 2021.
Online casino games brought $135.1m in revenue on $4.2bn in wagers, with poker responsible for the remaining $2.9m in revenue. PokerStars topped operators in the latter category with $1.8m in revenue.
Penn National, which includes the DraftKings, BetMGM, Barstool, PointsBet, and Hollywood casinos, led all online casino licensees with $54.9m in gross revenue. 
Rivers Philadelphia, including PlaySugarHouse, Borgata, and BetRivers casinos, was second with $35.7m.
On a per day basis, igaming entities remained level with the 31 days of March at $4.6m. April's win led to $113.1m in taxable revenue after $24.9m in promotional spending, which yielded $47.2m in state taxes and local assessments.
"The growth of online casinos has been relentless since the beginning of the pandemic, when it would have been a stretch to think that Pennsylvania would overtake New Jersey as the nation's largest market," said Katie Kohler, lead analyst for PlayPennsylvania. 
"The vertical will likely be resilient in the face of economic challenges, even if it isn't immune."
Sportsbooks across Pennsylvania drew $572.8m in wagers in April, which is up 19 per cent from $479.4m YoY but down 20 per cent from March's $715m. This becomes the lowest volume since taking $348.5m in August 2021.
Sports betting entities won $49.1m in gross revenue in April, up 36 per cent from $36m in April 2021 and one per cent from $48.5m in March. This yielded $12.1m in state and local taxes.
Online sportsbooks attracted $536.1m in wagers, or 93.6 per cent of the state's April handle. FanDuel topped the online market with $226.6m in wagers and $28.4m in revenue. DraftKings followed with $119.1m and $5.3m, respectively.
BetMGM was third with $65.9m in wagers yielding $4.7m in gross revenue, ahead of Penn National's Barstool-branded app with $38.2m in online wagers that created $3.6m in gross revenue.
Retail sportsbooks took in $36.7m in wagers in April, which produced $3m in gross revenue. Parx led the way with $5.7m in wagers.
"Without football or a major sports betting holiday like the opening rounds of the NCAA tournament, sportsbooks inevitably lose steam through the summer," added Kohler.
"If there is a concern for the industry, though, it's that troubles in the greater economy will push customers to slow their spending.
"It's something every business has to watch closely over the next few months, especially for online casinos and sportsbooks that have known nothing but growth."