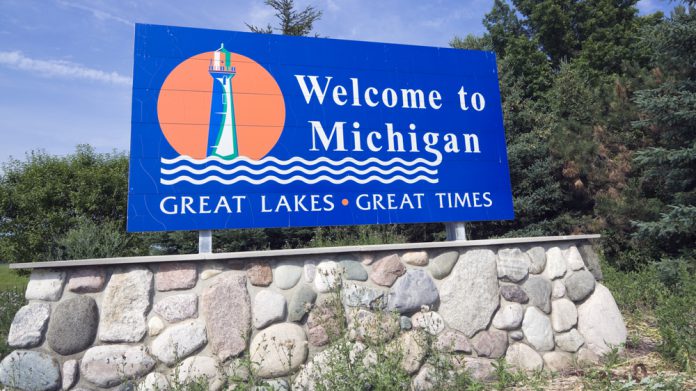 The combined receipts in May from Michigan commercial and tribal operators witnessed a 1.4 per cent decline compared to the month prior.
Reporting a joint total gross internet gaming receipts and gross sports betting receipts of $160.9m, with the former contributing $127.4m, falling 3.8 per cent from the Michigan record $132.4m in April.
However, sports betting receipts witnessed a 9.1 per cent increase, totalling $33.5m, compared with $30.7m recorded the month previous.
Combined total adjusted gross receipts and adjusted gross sports betting receipts were $137.2m, including $114.7m from internet casino gaming and $22.5m from internet sports betting.
Monthly internet gaming adjusted gross receipts declined 3.9 per cent from April, and internet sports betting adjusted gross receipts rose nearly 35 per cent.
Compared with May 2021, internet gaming adjusted gross receipts rose 28.8 per cent during May, and internet sports betting adjusted gross receipts were 127.4 per cent higher than last year.
Total internet sports betting handle at $333.4m dropped 10.2 per cent compared with April results.
Moreover, operator's submitted a combined $24.6m in taxes and payments to the State of Michigan, with internet gaming contributing $23.5m and sports betting paying providing $1.1m.
Additionally, the three Detroit casinos reported paying the city of Detroit $7.1m in wagering taxes and municipal services fees last month, with internet gaming taxes and fees totalling $6.4m and sports betting $693,999.
Tribal operators reported making $2.7m in payments to governing bodies.