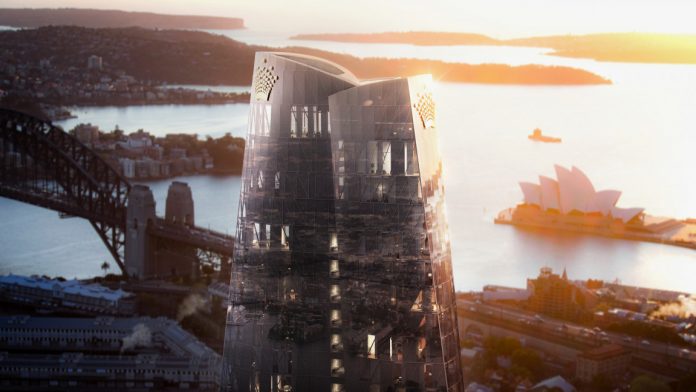 Crown Resorts has been offered conditional approval by the New South Wales Independent Liquor and Gaming Authority to commence gaming operations at its the A$2.2bn (US$1.7bn) Crown Sydney Hotel Resort.
This enables the firm to open its members only gaming facilities located at the casino under an initial conditional gaming period that is scheduled to expire on December 31, 2023.
During this period Crown, which has yet to confirm a start date, will work closely with ILGA and the independent monitor of Crown Sydney, Kroll Associates, to demonstrate its suitability and that it is implementing an agreed remediation action plan.
The company has lauded a "critical boost" to Barangarro and the wider hospitality industry in Sydney following the news, with Crown Sydney expected to employ up to 2,000.
This approval comes just days before Blackstone finalises its A$8.9bn (US$6.3bn) takeover of the group, which is to occur on Friday 24 June, following the receipt of all regulatory approvals.
"Today is an important day for Crown, our customers and our people, who have been eagerly awaiting this announcement for some time and cannot wait to share the full Crown Sydney experience with the world," explained Steve McCann, Crown's Chief Executive Officer and Managing Director.
"Our vision is to become one of the most respected operators of integrated resorts anywhere in the world. Since it opened, Crown Sydney has provided the city with an unrivalled level of luxury accommodation, restaurants and bars and now with the opening of gaming, we can offer our full suite of world-class facilities.
"Over the past 15 months, we have worked closely with ILGA to ensure we have the right measures in place for the commencement of gaming in Sydney and we will continue to work with them on our reform program, to showcase our suitability as a casino operator and demonstrate our ability to deliver exceptional experiences in a safe and responsible environment.
"We will now finalise our opening plans and look forward to shortly announcing the details and timing of our launch."
Upon disclosing the news, Philip Crawford, ILGA Chair, acknowledged the "deep structural change around governance, anti-money laundering measures and corporate culture" that has taken place at the company.
This came after the 2021 Bergin Inquiry found Crown unsuitable to hold the licence, following which a series of investigations were launched across Australian state's which uncovered an array of failings.
"After more than one year's work with Crown, the Authority is pleased to have reached a stage where Crown can open its casino operations on a conditional basis," he noted.
"Given the need to observe the changes in operation as well as ensure changes are embedded in the business, the Authority will consider approval of Crown's suitability until the end of the conditional gaming period, which could run between 18 months and two years.
"The new systems and internal control measures have been set up and will be in place from day one."
Furthermore, Crawford also noted that the NSW Inquiry highlighted the scale and scope of issues to be remediated by Crown, with potentially billions of dollars having been laundered through its casinos.
"Crown has been required to implement a raft of stringent controls to prevent money laundering and criminal infiltration in its NSW business model. What was happening in Crown's interstate operations will not be repeated in NSW," he closed.
"With a complete clean-out of the board and senior executive, Crown has made significant progress and has agreed to ongoing work to regain its casino licence."