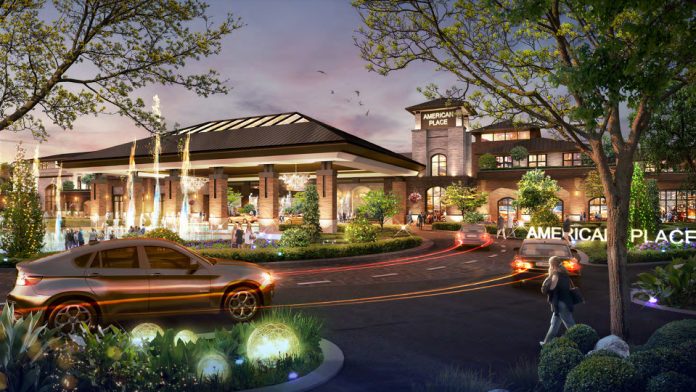 Anticipated opening dates at Full House Resorts' ongoing developments have slipped by a matter of weeks, as operating results through the year's second quarter lagged versus prior-year results.
The former is said to reflect supply issues and normal construction challenges, despite Daniel Lee, group President and Chief Executive Officer, noting that the company has made "significant progress on our growth projects".
At the Chamonix project in Cripple Creek, Colorado, construction is said to be continuing at a "swift pace," with hotel tower one topped off, number two expected to follow suit within weeks and three to begin to rise from its foundations as scheduled. Opening is anticipated in mid-2023.
"The construction cost of Chamonix is still estimated to be within its budget of $250m, including contingencies," commented Lewis Fanger, Chief Financial Officer of Full House.
"This does not include refurbishment of the adjoining, existing Bronco Billy's casino. We are currently doing a light remodel of certain portions of Bronco Billy's, estimated to cost approximately $2m. While we have plans for a more extensive refurbishment of Bronco Billy's, we have decided to defer such potential project until after the opening of Chamonix."
Elsewhere, in Waukegan Illinois, the casino site is said to have been transformed, with orders being placed for slot machines ahead of an expected opening later in the year.
"When The Temporary opens, as anticipated, in the fourth quarter of 2022, it will be the only casino in Lake County, Illinois, which has a population of approximately 700,000 and ranks as one of the wealthiest counties in the US," Lee noted.
The Temporary is expected to cost in the neighbourhood of $100m, which consists of the sprung structure, gaming machines, decor, site work, pre-opening costs and licence fees.
"We anticipate some additional investments for storm sewers and other site infrastructure that is required for construction of the permanent casino, which is planned to be built on land adjoining The Temporary," Fanger said.
"The permanent American Place casino is anticipated to open by late 2025, within three years of the opening of The Temporary."
Furthermore, the operator also disclosed a performance update for the second quarter, which demonstrated a positive performance to pre-pandemic results but an aforementioned drop off year-on-year.
Revenue through the quarter dropped 6.32 per cent to $44.4m (2021: $47.4m), with it noted that "the prior-year's second quarter was the company's strongest in recent years, having benefited from customers receiving government subsidy payments due to the COVID-19 pandemic."
Net loss dropped to $4.4m from an income of $1.6m YoY, which includes $1.6m of pre-opening and development costs related to the company's growth projects.
Adjusted EBITDA declined 18.79 per cent to $12.1m (2021: $14.9m), which is largely aligned to planned construction disruptions at Bronco Billy's; the launch of online sports wagering in Louisiana, which adversely affected Silver Slipper's sports wagering revenues; and increases in certain costs.