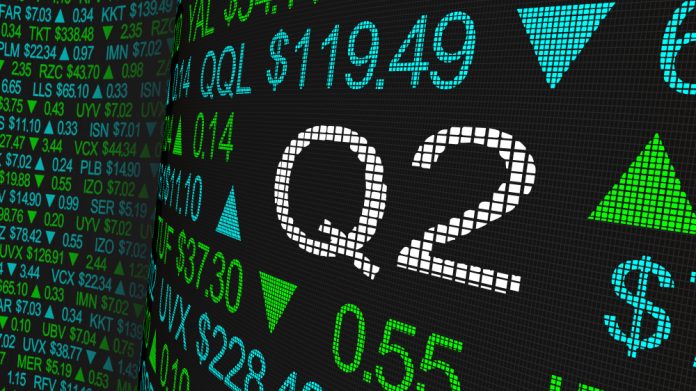 The rebranded PENN Entertainment has detailed "an exciting day" amid what are dubbed as pleasing second quarter results which saw revenue increase but net income and adjusted EBITDA decline year-on-year.
As the former Penn National Gaming's interactive segment was toasted for continued growth, and continued retail and digital expansion across the US eyed, the firm detailed that its name alternation represents the next step in the transformation of the business.
"Our new name maintains ties to our legacy while better reflecting our evolution into North America's leading provider of integrated entertainment, sports content and casino gaming experiences," stated Jay Snowden, Chief Executive Officer and President.
As PENN seeks a further roll-out of its cashless, cardless and contactless tech through the end of the year, from a current nine properties in three states to twelve additional venues by the end of 2022, revenue during the second quarter closed at £1.62bn.
This figure represents a 5.2 per cent increase from $1.54bn YoY, driven by increases across the board except for the group's south segment which dropped to $338.6m (2021: $368.2m).
The group's other core land-based divisions of northeast, west and midwest increased to $684.9m (2021: $652.5m), $153.8m (2021: $140.4m), and $296.3m (2021: $294.8m), respectively.
Net income of $26.1m through the three months declined sharply from 2021's $198.7m, with adjusted EBITDA down 14 per cent YoY to $504.5m (2021: $586.6m).
"Despite economic headwinds, we delivered consistent performance across our retail portfolio in the quarter and into July," said Snowden.
"In addition, last month, we successfully transitioned theScore Bet in Ontario to our own fully-integrated, proprietary tech stack – reflecting a key achievement in our strategic roadmap."
On the interactive front, revenue increased 61.35 per cent YoY to $154.9m (2021: $96m), with adjusted EBITDA closing the period at a loss of $20.8m from a profit of $1.8m during the prior year period.
As PENN looks to migrate the Barstool Sportsbook in the US onto its new tech stack in Q3 2023, the group's game studios are also looking to develop "engaging Barstool branded content for our Barstool icasino app." 
Snowden continued: "In Q2 2022, we also introduced 97 new slot and table game offerings across our icasino platforms. Our pipeline of future customised and third-party icasino content for both Barstool and theScore Bet remains robust."
On a retail basis, Barstool branded sportsbooks are said to be resonating "younger demographics and create meaningful cross-sell opportunities".
The group's recently converted Lake Charles entity is lauded as setting "a new standard" with encouraging results in visitation and spending. Further Barstool branded retail sportsbook launches are expected in Kansas and Ohio
"Additionally, with the passage of sports betting in Massachusetts earlier this week, the birthplace of Barstool Sports and home to our Plainridge Park Casino, we are excited to add yet another possible retail launch by the end of this year while mobile wagering is anticipated in 2023," Snowden closed.
Furthermore, based on the company's second quarter performance, PENN has reiterated its 2022 full-year revenue and AEBITDAR guidance range of $6.15bn to $6.55bn and $1.875bn to $2bn, respectively.