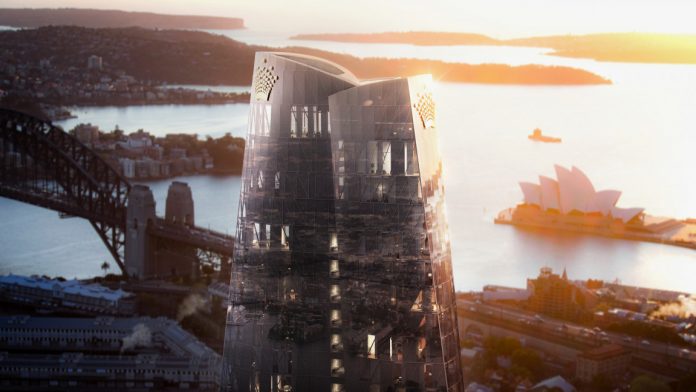 Crown Resorts has finally commenced gaming operations, albeit on a VIP only basis, at the group's A$2.2bn (US$1.7bn) Crown Sydney Hotel Resort.
Following an approximate 18 month wait after licence suspension in early 2021, the firm was offered conditional gaming approval by the New South Wales Independent Liquor and Gaming Authority last month.
This enabled the firm to open its members only gaming facilities located at the casino under an initial conditional period that is scheduled to expire on December 31, 2023.
Crown has commenced "intimate gaming operations" that are set over what the company says are "two luxurious floors," Crystal Room and Mahogany Room, with an additional 12 exclusive private sky salons located on levels 28 and 29. The form has opened today, before the latter debuts at a later date.
This comes after the 2021 Bergin Inquiry deemed Crown as an unsuitable licence holder, following which a series of investigations were launched across Australian state's which uncovered an array of failings.
Last week it was revealed that casinos in New South Wales could face fines of up to A$100m and see individual board members and executives held liable for serious wrongdoing under legislation to be introduced to Parliament next week.
These powers will be made available to the new regulator NSW Independent Casino Commission, which will see regulatory responsibilities and operational functions be expanded in replacing the Independent Liquor & Gaming Authority.
A slate of key reforms, identified as part of the Bergin Inquiry, will enable the NICC to investigate misconduct and enforce compliance with tough new controls targeting money laundering and other criminal activity.
This itself followed Victoria Premier Dan Andrews introducing a further slate of "major reforms" to combat gambling related harm and address money laundering at Crown Melbourne.
The government forwarded legislation to implement a further twelve recommendations from the royal commission to parliament.
These are intended to build on those measures that have already been implemented since the aforementioned investigation, including establishing the office of the Special Manager to oversee Crown's operations.