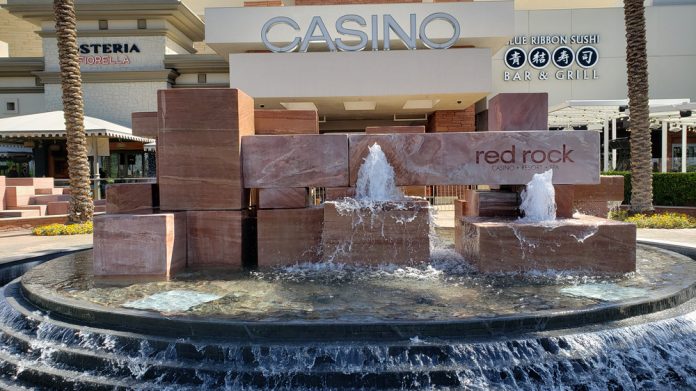 Red Rock Resorts, via its Station Casinos subsidiary, is aiming to quickly "develop and deliver the next generation" of gaming establishment to residents of and visitors to North Las Vegas, Henderson and the rest of Las Vegas Valley.
Following the permanent closure of the Texas Station, Fiesta Rancho and Fiesta Henderson properties, the company has closed the purchase of one parcel of land and is conducting due diligence on a second.
Despite acknowledging that the closure decision was "difficult," it is anticipated that each will be demolished and repositioned for sale on a deed-restricted basis.
"While these properties have been an important part of our business over many years, our team's ability to recapture the majority of the gaming play from these properties has made the reopening of these properties uneconomic," noted Stephen Cootey, Executive VP, CFO and Treasurer of Red Rock Resorts.
Adding on the pathway that lies ahead: "To that end, we are proud to announce that we have closed on 127.7 acres of additional land south of our existing parcel on Cactus Avenue and Las Vegas Boulevard South for $172m.
"We are excited about the potential of this site as a local and regional destination casino resort and look forward to sharing our plans for this parcel in the future.
"We've also signed a purchase and sale agreement and are conducting due diligence on a 67-acre gaming site that is master planned for Casino Resort in North Las Vegas at [Low C] and the 215 Expressway.
"…we do not believe that any decision by the California State Court could deprive North Fork"
"These two acquisitions are a continuation of our 46-year history of growth through the purchase of gaming sites located in high-growth areas with superior ingress and egress among the major beltways in the Las Vegas Valley.
"We are currently working through the planning entitlement and zoning processes for these properties, which would be strong additions to the robust development pipeline, which will fuel the next chapter of growth at Station Casinos."
Furthermore, Cootey also touched upon the group's Durango development, noting that the company is "extremely excited about this project".
With an expected spend of approximately $750m expected, the facility is said to be "progressing nicely" and remains on schedule for an anticipated opening during autumn of 2023.
Elsewhere, the group also provided an update regarding its goal of developing a casino near Madera, California, alongside the North Fork Rancheria of Mono Indians.
The tribe has only one case pending in the California courts after resolving all other litigation, and Cootey reiterates that "we do not believe that any decision by the California state court could deprive North Fork of its ability to gain on its federal trust land.
"We continue to work with the trial to progress our efforts with respect to this very attractive project, including working towards approval of a management agreement, continuing our work on development and design and having preliminary talks with prospective lending partners. We will continue to provide updates on our quarterly earnings calls," it is said.
These comments come after the company recorded a series of decreased figures through the year's second quarter, with revenue down one percentage point to $422.2m (2021: $428.2m).
Net income plummeted from $143.4m one year ago to $32.4m through 2022, with adjusted EBITDA down ten per cent to $188.9 (2021: $210.2m) to record a second best performance.
Net revenue across Las Vegas operations also dropped one per cent to $420.1m (2021: $426.4m), as AEBITDA decreased eight per cent to $203.9m (2021: $222.6m).
"During the quarter, we remained operationally disciplined and stayed focused on our core local customers as well as our regional and out-of-town guests," Cootey added.
"When comparing our results to last quarter, we saw a rise in visitation as well as strong spend per visit across our portfolio allowing the company to enjoy near-record profits across our gaming segments.
"The trends across our database in the second quarter were similar to those we saw in the first quarter, and those trends remain consistent throughout the beginning of the third quarter.
"Moving forward, while we remain vigilant to macroeconomic trends, we will continue to stay disciplined and focused on executing and investing in our core strategy, including offering new amenities to our guests, such as the recent opening of the Boulder Station food court and the recent announced transformation of Red Rock properties buffet space into a new VIP high-limit table room, a new casino bar, and 2 new exciting restaurant concepts."