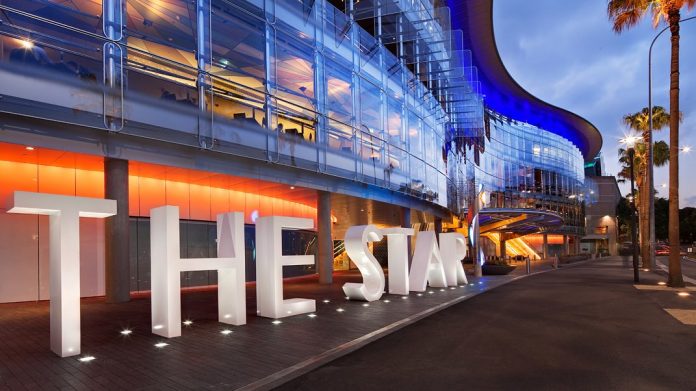 Star Entertainment Group has cited "COVID-19 related disruptions and regulatory reviews" as presenting "significant challenges" during the past year, with confidence reaffirmed once more regarding the group's ongoing renewal program.
The embattling casino firm, which is facing a number of probes including investigations into its suitability to hold a licence in New South Wales and Queensland, saw net loss during the 12 months to June 30, 2021, plummet to A$199.6m from a profit of $57.9m one year earlier.
Property shutdowns in response to the pandemic, as well as operating restrictions, border closures and regulatory reviews were reported as having a material impact on earnings.
The company also reports $168m in one off expenses, up from $51.5m year-on-year, which included a $162.5m Star Sydney goodwill impairment, regulatory charges, and underpaid casino duty among others.
"COVID-19 related disruptions and regulatory reviews have presented significant challenges.," said Ben Heap, Star Interim Chair.
I would like to acknowledge the commitment of our 8,000 team members and express my appreciation for their tireless efforts.
"The underlying strength of the business has enabled a strong rebound post COVID-related property shutdowns and operating restrictions.
"The quality of the business also provided opportunity to attract high quality senior executives to drive future change and growth."
Total revenue through the year closed two percentage points down at $1.53bn (2021: 1.54bn), with EBITDA down 44 per cent to $239.1m (2021: $426.7m).
The company's flagship Star Sydney property saw revenue and EBITDA close with declines of six per cent and 60 per cent to $781m (2021: $832m) and $82m (2021:4 $204m).
However, slots revenue recovered through June to close on par with pre-COVID levels at 17 per cent up, with domestic table down eight per cent.
The Star Gold Coast saw revenue increase 11 per cent to $424m (2021: $382m) and AEBITDA drop 20 per cent to $90m (2021: $112m), with the company's Brisbane venue down six per cent and 43 per cent across each financial segment to $326m (2021: $348m) and $65m (2021: $114m).
Earnings were said to be "significantly impacted" by operating restrictions, border closures and in the case of the Sunshine State devastating floods, which saw the properties shuttered for a combined 125 days that Sydney bore the brunt of with 102.
Geoff Hogg, Acting CEO at The Star, noted: "The past year has demonstrated how resilient our business is and how quickly customers return when the properties are allowed to open and operate without restrictions. This gives us great confidence moving forward."
Revenue trends through the fourth quarter have said to have continued into Q1 2023, with group-wide domestic revenue up nine per cent during July 1 and August 18 when combined with the same period in 2019.
Sydney is "in line with pre-COVID levels," although the impact of the recently opened Crown Sydney is yet to be witnessed, with Gold Coast and Brisbane up 26 per cent 18 per cent, respectively.
Looking ahead, Hogg cited ongoing developments as causing much optimism throughout the firm: As we advised the market in July, Queen's Wharf Brisbane is now expected to open from 2H CY2023 and total project costs are now expected to be up 10 per cent on prior guidance of $2.6bn.
"The fundamental earnings prospects for The Star's domestic business remain attractive," Hogg added. "They are underpinned by valuable long-term licences in compelling locations while the transformation of our properties into globally competitive integrated resorts continues. 
"We would like to thank all of our guests and dedicated employees for their considerable support through these challenging times."