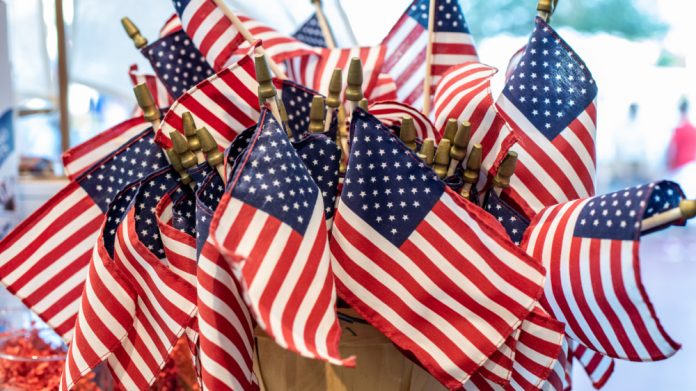 A slate of new state launches are being prepared by Catena Media as the online sports betting and casino affiliate stresses excitement at the next wave of regulated US regions.
First on the list is Kansas, after it was confirmed last week that the four-state owned casinos can officially begin accepting in-person and online sports wagering from a September 1, 2022, soft launch before commencing full activity one week late.
This would become the fourth state of province to open up for online sports betting or igaming in North America this year, following in the footsteps of New York, Louisiana and Ontario.
Catena, which asserts that it has "detailed plans in place for Kansas and other upcoming US states," with the group already displaying pre-launch offers for operators in the former.
Furthermore, among the other jurisdictions being eyed by the company are Ohio, which is due to legalise sports betting on 1 January 2023, as well as Maryland and Massachusetts, which are expected to be open for business during 2023.
In each of these four, Catena is planning to leverage its national reach brands, such as LegalSportsReport, The Lines, Lineups and Gaming Today, as well as regional sites that its hopes to utilise to "maximise affiliation opportunities".
Dustin Gouker, Catena Media Vice President of North America, Content, said: "Our strong portfolio of national and regional sites puts us in a solid position ahead of the huge customer acquisition period we see when any new state launches sports betting. We are excited about this next wave of regulated legal online sports betting in the US."
Last week, Catena confirmed that a potential sale of European assets, such as AskGamblers, could be undertaken to raise funds for M&A activities in North and Latin America.
As Michael Daly, Catena CEO, said in a Q2 earnings call that "regulatory conditions in Germany and the Netherlands have not and will not improve at any dramatic pace," an in limbo UK regulatory situation and increasing inflation and fuel pressures could bring a fundamental change.
With these anticipated to impact Europe more than North America, it was added that "this led to a paradigm shift on how to think about our European businesses going forward".