With the completion of major acquisitions, expansion into the US and Canada, and the push to cement its position in Italy and the Netherlands, it has been a busy 2022 for Greentube.
The next item on the company's busy schedule is sponsoring this month's SBC Summit Barcelona event, where Greentube's Head of Sales and Account Management Markus Antl will take part in the 'International Market Opportunity – Emerging Market Focus' conference session.
Ahead of his appearance, Antl sat down with CasinoBeats to discuss Greentube's plans for markets across North America and Europe.
CasinoBeats: What can we expect to see from Greentube at the SBC Summit Barcelona and what are your expectations on the event?
Markus Antl: Although we are not exhibiting at the event, we will have a number of representatives on the ground, and we are looking forward to meeting global industry friends and colleagues.
As a game supplier, it is important to find out what content operators are interested in and what they want to see more of. We're also keen to learn more about the current industry trends, what other suppliers are working on and benchmark it against our own roadmap and plans.
It is always interesting to find out more about specific markets and as our focus is currently very much on North America, we hope to get more insight on that, but we're also always keeping a close eye on which emerging markets might be the next big thing.
CB: Greentube has significantly expanded in North America over the last 12 months with several deals in the US and recently entering Ontario. Will we see the company shift its focus from Europe to across the pond now?
MA: Our experience in the US has been very good so far. Coming from Europe, we were a bit apprehensive as our content is well-established and proven in several countries on the continent, but we knew that there would be challenges entering North America.
We did our homework though and our games have been well-received by local players. Keeping this trend, we are working on further developing our portfolio with both classic and new content.
Our plan is not to fully shift our focus to North America as we are a European company and there are still several big markets in Europe worth further developing. Still, the US and Ontario markets are growing at pace and have proved to be hugely lucrative so far, so we are excited about exploring this new area further even though it comes with its own challenges – but that is what makes the gambling industry so interesting!
CB: What has the experience been like in North America so far? How are you finding it as a new player while being an established European supplier?
MA: It has been a fantastic first few months and we have grown with the great support from Novomatic and their knowledge of the land-based sector. We have had great success with this approach, not just in North America, but also in the Netherlands and Switzerland for example.
In addition, we've worked hard to develop new mechanics and games specifically for the local online market and according to local player preferences. We are also working in close collaboration with operators to ensure we deliver games that their players genuinely want, as this ensures that all parties fully benefit from our content.
CB: In Europe, how has Greentube's content performed in the Netherlands where you acquired local company Eurocoin last year? Has the country lived up to everyone's expectations?
MA: Yes, 100 per cent. Trends that we thought would work in the Dutch market are doing fantastically. This includes the traditional Dutch AWP content that has been popular for decades in establishments throughout the country.
For Greentube, having a local subsidiary that is in possession of this content helps us meet the expectations we had on the market. It was only a year ago the new market opened up, so it is still taking shape, but we are seeing month-on-month growth and we have a strong portfolio.
CB: You also recently made acquisitions in Italy of Capecod and Admiral. How has this strengthened your hand in the Italian market and how important is Italy strategically for Greentube compared to other European territories?
MA: Italy was, and still is, one of the biggest markets in Europe for Greentube. Again, we have the advantage of being able to exclusively offer Novomatic's proven content online which gave us a strong position from the get-go. Book of Ra, for example, is a top performer in Italy, but we never rest on our laurels and we are monitoring the market to further develop our content and bring new and innovative content to players.
The acquisition of Capecod, which offers both content and a distribution platform, has further strengthened our position because we expanded the range of products we can offer. Admiral is another well-known brand and having them onboard within the Greentube group gives us additional advantages. Greentube was already a B2C operator as well as a B2B provider, but this acquisition helps us further create synergies between the two worlds and we can learn from each other to offer what is best for the players in the market.
CB: With just four months left of 2022, what else can we expect from Greentube and could you maybe provide a sneak peek for 2023?
MA: We will of course continue to develop new content and new mechanics, including looking at different combinations of these to create new and exciting experiences for our players. We will also introduce additional titles featuring our popular Lock and Spin, Diamond Link and Win Ways mechanics, as well as more linked jackpot games.
In the Netherlands, we will take some of the classic games such as Random Runner and add new elements to it. Without giving too much away, we are also working on some exclusive titles together with operators that we think will really introduce something new and innovative to the market so it's an exciting time ahead.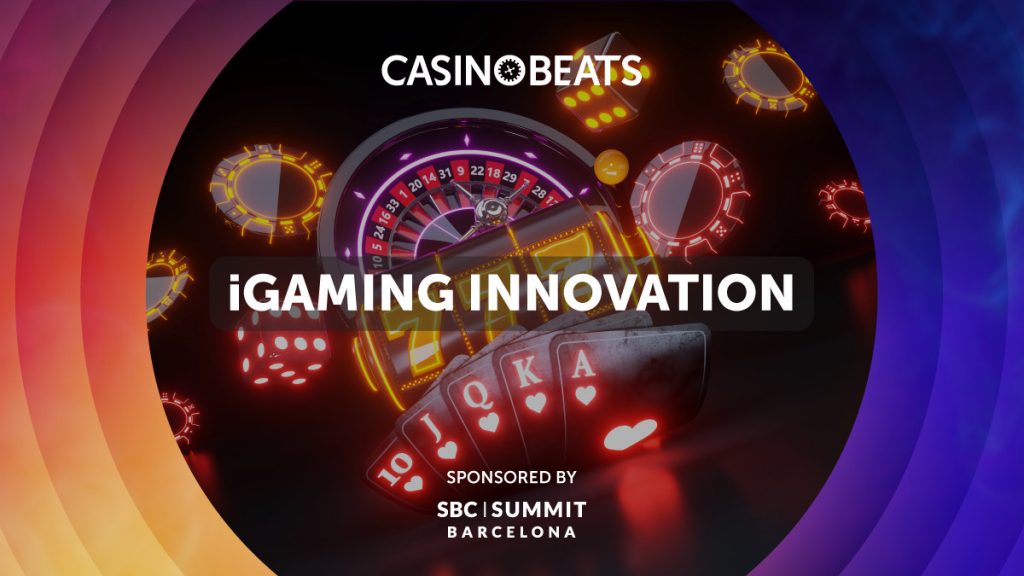 iGaming Innovation is to form one key aspect of this year's SBC Summit Barcelona 2022, which takes place at Fira Barcelona Montjuïc on 20-22 September.

This will see 6,000 delegates enjoy a 12-track conference covering all aspects of the international sports betting and online casino industries, an exhibition with 200 companies showcasing their latest innovations, and a programme of spectacular evening networking events.
Visit the SBC Summit Barcelona website to book your all access or discounted group pass.