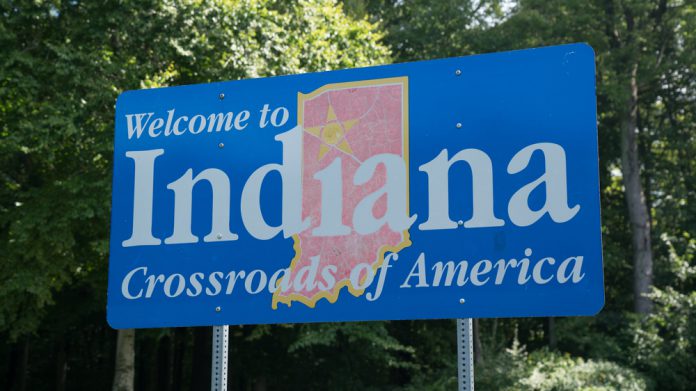 Embracing igaming in Indiana could bring between $341m and $943m over a three year period, said the Spectrum Gaming Group after the Indiana Gaming Commission commissioned a study earlier this year.
This would depend on the tax rate implemented by the state, with the lower figure representing a 20 per cent rate while the upper is based on 45 per cent. At 30 per cent, Spectrum suggests that $588m would be received over three years.
Spectrum employed three methods to project Indiana igaming revenue over its first three years based on results in other legalised states, with these being estimated spend per adult, spend as a percentage of gross state product and spend as a percentage of personal disposable income.
It was also noted that Michigan, New Jersey and Pennsylvania, each of which generate more than $1bn GGR per annum, offer the best insights due to possessing more robust and widespread commercial gaming industries.
"The evolution of igaming from rejection to acceptance to embraced has been enhanced as more operators in more states gain experience," the report stated when addressing cannibalisation fears.
Here, Thomas Winter, General Manager of North America igaming for DraftKings, was quoted from an address two years earlier when addressing the New Jersey online ecosystem.
Acknowledging that "the fear of cannibalization was significant when New Jersey launched igaming," when in fact "not only was it not true, but it was the opposite" with online casino proving to be an enhancement.
Spectrum noted that based on results from the six igaming states, it "does not expect igaming to negatively impact Indiana casino revenues".
Adding: "Spectrum believes that the fast embrace of digital sports betting by both operators and states will facilitate the expansion of igaming".
Moreover, it is said that, if legalised, igaming and online sports betting together create revenue synergies, with the latter signed into Indiana law during 2019.
Regarding potential employment opportunities to be felt as a result of the introduction, Spectrum continued: "The addition of igaming without live-dealer gaming has no meaningful impact on direct casino employment – but it would create additional jobs in igaming operations.
"It is when operators launch live dealer gaming as part of their igaming scheme that states realise meaningful employment impacts, typically through a third-party provider.
"Based on results in other states, live-dealer igaming in Indiana could create many hundreds of jobs through the employment of dealers in purpose-built studios for this segment of igaming.
"The significant economic impacts of live-dealer gaming can be realised if the studios are situated in the host state, as is required in four of the five current live-dealer igaming states."
According to the Indiana Council on Problem Gambling, with a mature casino industry and digital sports betting in place, Indiana is well positioned to integrate igaming with its existing responsible-gaming measures, although it is warned that additional funding should be dedicated to treatment services.