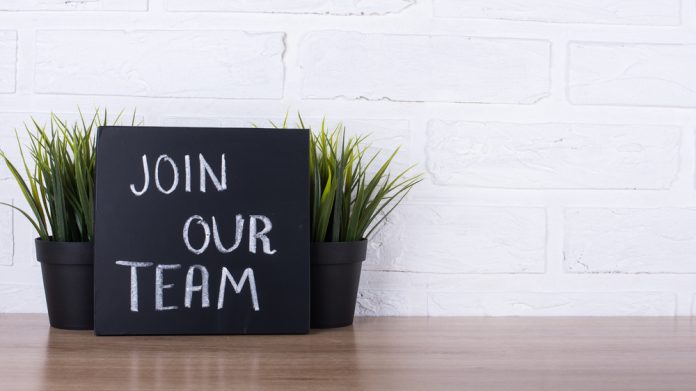 With comings and goings commonplace across the industry, Win Systems, Kalamba Games and Cordish Gaming Group have moved to bolster their teams with key hires.
Elliot Scales has been appointed as Senior Account Manager as Kalamba Games in what the igaming developer said forms part of a "surge in recruitment to support its commercial growth".
As the supplier looks to maintain its growth trajectory, Scales joins from Playtech where he held the role of Sales Manager. Further industry experience has been gained via the likes of Relax Gaming and LeoVegas.
In addition, a wave of appointments are expected to bolster the developer's team as it aims to continue entering into fresh partnership agreements in territories globally.
"It's a pleasure to have Elliot join the Kalamba family. His experience and skills are very welcome at a time when we're expanding considerably," stated Andrew Crosby, Chief Commercial Officer at Kalamba Games.
"His track record in the industry is going to prove vital as we continue to deliver our powerful combination of innovative games and promotional tools."
Cordish Gaming Group 
Cordish Companies has announced that Steven Nathan has joined the group as Senior Vice President of Interactive Gaming, pending regulatory approvals.
Bringing over 30 years of experience in traditional and online gaming, Nathan will be charged with directing the strategy, operations and marketing of Live! Online business units, including social and real money gaming.
Furthermore, he will also gain oversight of online casino products, including Play Live! in Pennsylvania, as well as sports and online partnerships.
"We are so pleased to welcome Steve Nathan to the Cordish Gaming Group family as we continue to expand the Live! Online businesses and Play Live in PA," said Rob Norton, President of Cordish Gaming Group. 
"Steve's experience in the igaming industry is unmatched and we're confident he will help grow our interactive gaming channels and partnerships."
Checkd Group
Alan Davey has been recruited by Checked Group as its Media division's new Head of Sports, stressing that "I look forward to hitting new milestones as we continue to grow".
Davey, who was previously Product Manager, takes on the role of leading Checkd Media's sports strategy as the firm aims to secure further growth both domestically and in North America.
Alex Beecham, Managing Director of Checkd Media, noted: "Our Head of Sports role is a pivotal one as we aim to continue making headway at home and internationally, forging new partnerships on both sides of the Atlantic. 
"It was important that we appointed someone with authority and a deep understanding of our business and the wider industry. Alan's experience and insight will undoubtedly help us achieve our goals."
Sportingtech
Sportingtech has confirmed the appointment of Paul Jerram as Head of Compliance of the full-service sportsbook and igaming platform and technology systems provider.
Jerram joins the group's senior management from Groupe FDJ's B2B tech subsidiary Sporting Group, where he most recently served as Head of Internal Audits and Standards.
Bobby Longhurst, Managing Director of Sportingtech, commented: "As the opportunities in emerging and regulating markets continue to abound, it's never been more important for operators to have a firm grasp on the nuances of compliance within these jurisdictions as they continue to evolve.
"We couldn't be happier to welcome Paul Jerram to the team, whose background is exactly what we need to continue to navigate the choppy and changing waters of compliance along with our operating partners."
Win Systems
Win Systems has confirmed the hire of Angelo Palmisano as Chief Strategy Officer, a position that will gain responsibility for defining the company's product and business strategy.
Palmisano will work closely with Dario Zutel, Executive Chair, and Eric Benchimol, CEO, with Win Systems stressing that "business vision will be key" in driving "growth and consolidation".
"We are delighted with Angelo's appointment, he will bring a new vision to our growth strategy," said Benchimol.
"We are convinced that we will be able to push Win Systems even further in those markets where we still have great development potential."