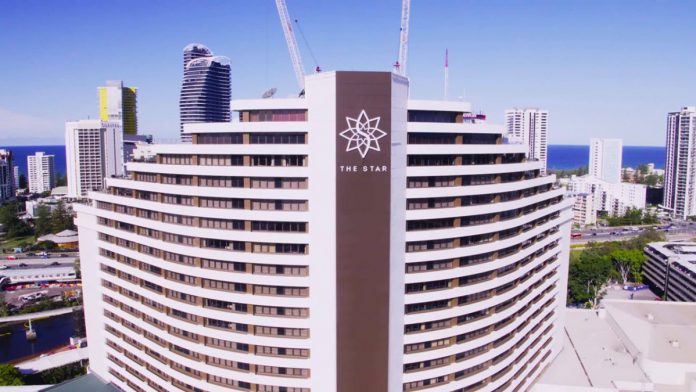 The Star Entertainment Group has been found unsuitable to hold a casino licence within Queensland, where the group operates two properties, in developments that mirror those already encountered further south in New South Wales.
Shannon Fentiman, Queensland Attorney-General and Minister, made the comments after studying the findings of a report that was undertaken by former Court of Appeal Judge Robert Gotterson.
Fentiman noted that following the review, which examined a broad range of issues and highlighted "major failings and concerns," The Star would be afforded the opportunity to respond to the findings through a show cause process. 
This is currently being prepared by the Office of Liquor and Gaming Regulation, and, similarly to in NSW, will give the group a 21 day window within which to respond to the findings.
Gotterson found that the company's business, whose network includes casinos in Brisbane and the Gold Coast, with the licence of the former to be transferred to a near $4bn development upon completion next year, was operated "in a way that is inconsistent with the achievement of the objectives of the Casino Control Act 1982".
"The ways in which this occurred were similar in some respects to those identified by Mr Adam Bell in his inquiry in New South Wales," it was noted, with an array of failings highlighted in detail.
It was found that the firm encouraged excluded individuals within Victoria and NSW, as well as "persons it had grounds to suspect may have been involved in criminal activity," to gamble at its Queensland casinos.
"This shows a poor corporate culture, a failure of those responsible for the AML/CTF program to intervene, and a senior management that failed to have in place mechanisms to restrain the actions of a marketing team whose focus was on drawing in business," the report continued.
Furthermore, Star was found to be "less than forthcoming" in its usage of China UnionPay debit card facilities, with "some efforts" undertaken to "characterise these transactions as related to hotels when their primary use was for gambling". At worst, the report added, the group's actions were deliberately misleading.
Gotterson also found that, despite an improvement being witnessed, it was a "serious dereliction" of AML/CTF responsibilities that deficiencies explored in the inquiry could not only occur in the first place but that they could persist over a number of years.
The company's responsible gambling program was also said to need further and more rapid improvement, including appropriate resourcing and implementation of facial recognition technology.
The Government instigated review also made a series of recommendations regarding "further improvements to casino procedures, regulations and legislation which I consider are warranted to enhance integrity, minimise the potential for harm, ensure probity and restore public confidence in casino operations".
These include the appointment of a special manager to mirror arrangements in New South Wales, the introduction of an identity linked gambling card in Queensland casinos, implementation of cashless gambling, and the setting of limits for electronic gaming machines.
"Considering the serious and concerning findings of the Gotterson review and his advice regarding suitability, I have formed the view that The Star is unsuitable to hold a licence in Queensland," Fentiman said.
"In accordance with the legislation, once a formal determination of unsuitability is made, The Star will be given the opportunity to respond to that finding through a show cause process.
"Following the show cause process, a range of remedial actions will be available to Government, including fines, suspending or cancelling licences, and as recommended by Mr Gotterson, appointing a special manager, as has been done in Victoria."