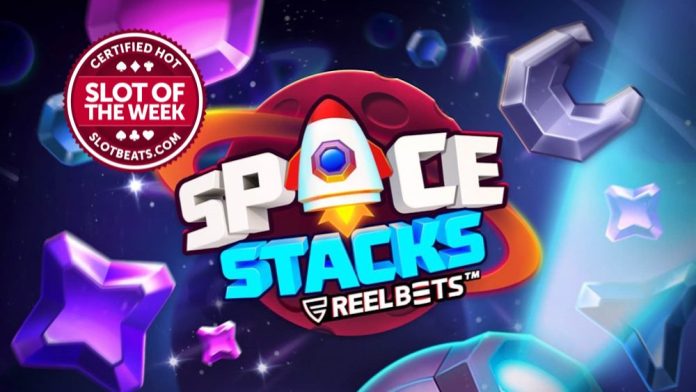 Push Gaming's extra-terrestrial escapade has stolen the show on SlotBeats this week as Space Stacks sees players place bets as they guess what symbols will reach for the stars to claim the Slot of the Week title.
This game sees players have three different sets of chips which portray select values. Once the player selects the value they want, they then choose which aforementioned blocks to wager on.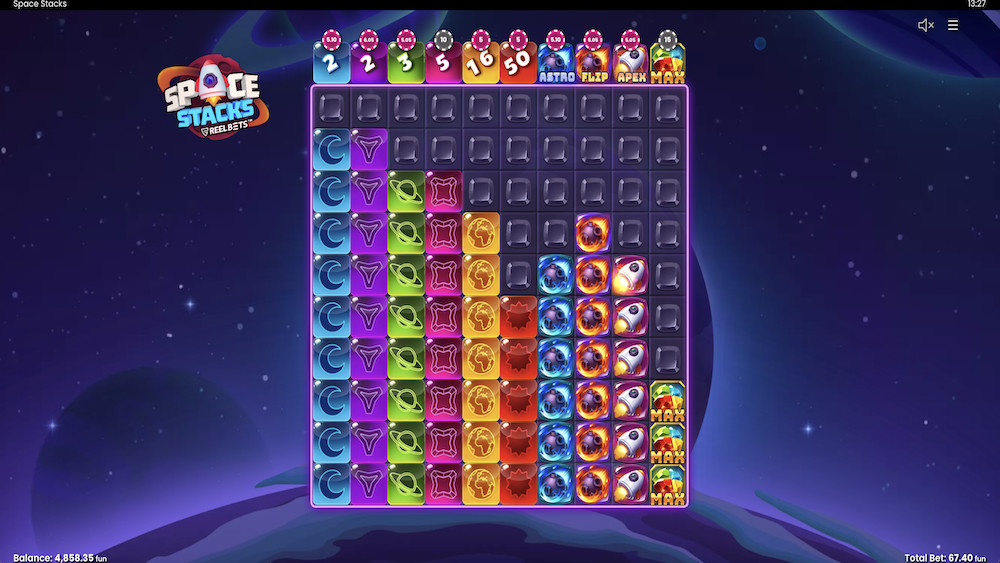 At the start of every new round, the six instant prize blocks may receive random upgrades that can turn even the smallest blocks into big wins. Players that place a bet on a winning block will be awarded the instant prize for their bet amount or enter bonus games with the bet they collected.
James Marshall, CEO at Push Gaming, noted: "As a company Push Gaming has continually produced ground-breaking titles that truly subvert player's expectations on what a slot can be.
"Space Stacks and the Reelbets mechanic demonstrate our drive to deliver slot enthusiasts a whole new way to play, and we're absolutely delighted to be bringing such an exciting new feature to the market."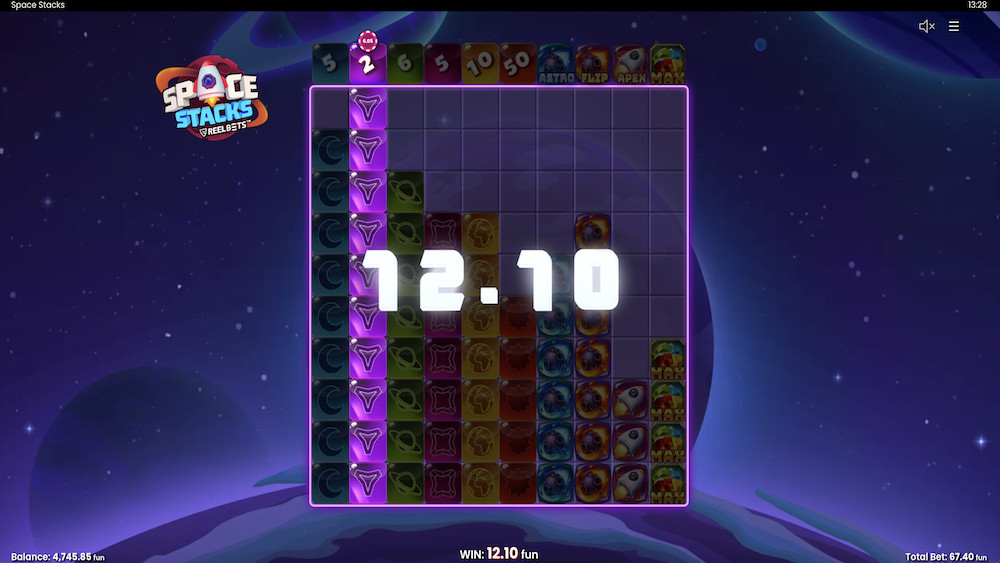 All symbols in this game come with a minimum payout, an average payout and an RTP attached. The blue '2' symbol's minimum payout is x2, with an average payout of x2.457. The RTP for this number is 96.39 per cent. Its purple counterpart comes with the same minimum payout but with an average of x2.759 and RTP of 96.35 per cent. 
Slightly higher is the '3', which awards a minimum payout of x3, an average of x4.479 and an RTP of 96.33 per cent. The '5' offers x5 minimum, average of x6.944 and an RTP of 96.31 per cent.
Going into the double digits, the game has a '10' symbol, which offers a minimum of x10, an average of x13.706 and an RTP of 96.22 per cent. The final number symbol is the '50' providing a minimum payout of x50, an average payout of x65.026 and an RTP of 96.13 per cent.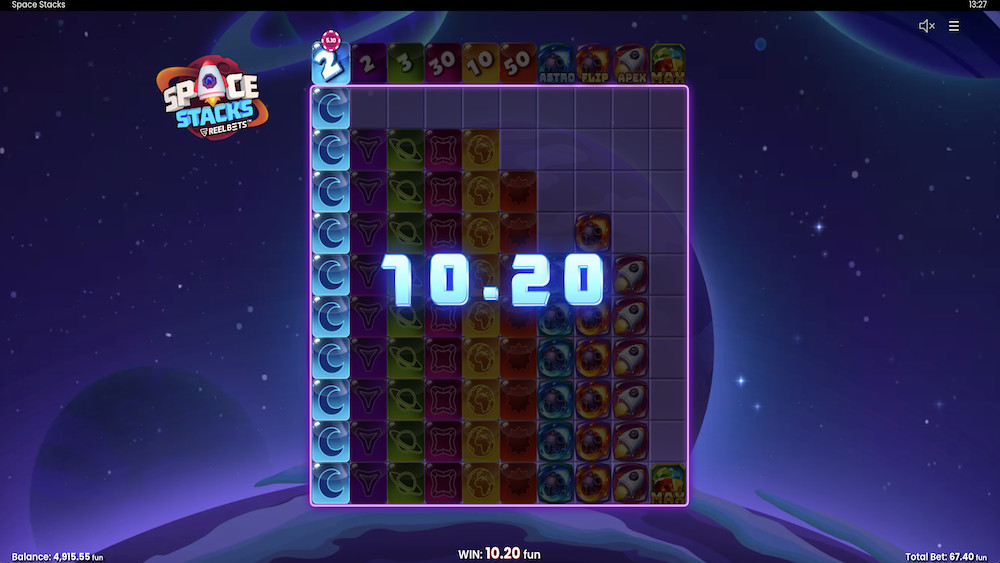 The game also comes with bonus feature blocks. Similar to the instant prize boxes above, these come with an average payout and their own RTP. 
If readers would like to try out Space Stacks for themselves, they can click here to be directed to Push Gaming's official website.