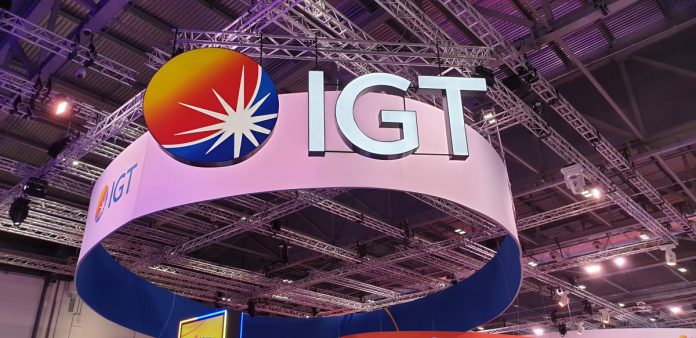 Optimism at maintaining momentum across each core business segment has been stressed by International Game Technology, with Vince Sadusky, CEO, confident of achieving current year commitments and building further strength moving forward. 
In an earnings call following the third quarter, which demonstrated revenue increases in two of three core reporting segments, Sadusky reserved space to address each of these after group-wide revenue rose eight per cent year-on-year to $1.06bn (2021: $984m).
The first under the microscope is that of igaming, with an array of new market launches in Europe and Latin America alongside a ramp-up of releases expected over the course of the next year. IGT's digital and betting segment saw revenue increase 27 per cent YoY to $54m (2021: $43m)
Much optimism expressed is aligned to July's €160m acquisition of iSoftBet, with the studio hailed as boasting "good momentum" and driving "incremental capabilities".
This latter point, said Sadusky, comes on "both on the platform basis to be able to be best in class in producing digital-first games, as well as having a best-in-class system that makes it easy for third-party games to connect and integrate with us, and take advantage of our significant distribution network.
"And I think that really helps to increase our capabilities in a period where the opening of icasinos through legislation in North America is a bit slower than we originally anticipated. So, I think, you know, all those things feel pretty good in terms of our current view on 2023."
"Omnichannel games are a key area of focus and competitive advantage"
Furthermore, increased investments are also reportedly delivering "accelerated top-line growth" across digital and betting for IGT, with the integration of iSoftBet "an important driver of the more than 30 per cent revenue expansion at constant currency in the period". North American online casino and sports betting accounts for "most of the segment's revenue".
Sadusky continued: "We are also on pace to double the number of new game launches to about 50 per year. Omnichannel games are a key area of focus and competitive advantage as we look to leverage the success of land-based titles, such as Prosperity Link and Money Mania, in the digital arena.
"The expansion of our game development capabilities, along with our newly acquired aggregation platform, enables us to develop exclusive selections for our customers who are always looking for ways to differentiate themselves in the market."
On a retail gaming basis, IGT acknowledges that "cashless continues to attract a lot of attention" as the company aims to become a frontrunner within the space.
"Our Resort Wallet and IGTPay solutions are making it easier for players to activate cashless functionality and are integrating cash flows at more places throughout the casino."
Operator adoption of the tech is said to be "progressing well," with the rolled-out of cashless solution recently taking place at Station Casinos as well as Oklahoma's Indigo Sky Casino.
After the division saw Q3 revenue reach $379m up 31 per cent to $289m, Sadusky noted that "global gaming's strong top-line and profit momentum is a product of being a leaner, more focused, and more nimble organisation."
Elsewhere, in the firm's flagship lottery segment, where revenue dropped four per cent to $626m (2021: $652m), excitement is being caused via OMNIA, which IGT labelled as "the industry's first truly player-centric omnichannel lottery system".
"…we are in a solid path to delivering our fiscal year 2022 commitments"
"It's a concept our customers are eager for as their portfolios expand into digital," Sadusky said. "OMNIA provides the capability to manage the whole enterprise from a single point.
"Lotteries can easily gain insights into their entire portfolio and player base as data is integrated from all sales points in ways that improve a lottery's ability to market, launch, and enhance games to meet player preferences. It also provides [an] unprecedented opportunity to strengthen responsible gaming programs. We think it's the future of the lottery industry."
In addition a number of further strategic development were cited, including long-term contract extensions with the New York and Georgia lotteries, as well as a new 10-year instant ticket printing contract with the Texas Lottery.
To conclude, Sadusky reiterated confidence through the remainder of the year and beyond: "Our year-to-date results had a good momentum across each one of our business segments.
"We take it as a clear indication that our strategic focus on driving growth through innovation and optimising our processes and scale is paying off. Our net debt and our leverage are at their lowest levels ever.
"And we returned a record capital to our shareholders. Current customer and player demands remain strong, and we are in a solid path to delivering our fiscal year 2022 commitments."