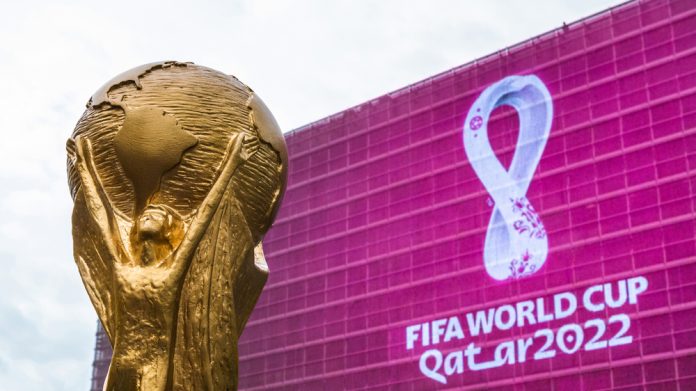 FIFA has inked a deal with Betano as the corporation makes history after naming an official betting partner of the World Cup for the first time. 
The partnership with FIFA and Betano will see the Kaizen Gaming's sportsbook brand become the Regional Supporter for Europe, with the football governing body stating it will leverage to "engage and excite" football fans during the ongoing Qatar-based tournament.
"FIFA and Betano have a shared ethos of using technology to enhance the fan experience, and we're excited to see what they have planned to engage fans around the region," stated FIFA Head of Partnership Development, Luis Rodriguez.
"On the eve of the FIFA World Cup, this is an exciting announcement as we enter a new industry."
The company outlined that its main goal is to offer fans a responsible sports betting experience "of the highest standards" that will increase their engagement with the competition, which began on Sunday.
The agreement follows a series of football-focused deals signed by Kaizen Gaming this year, which has seen Betano become a partner of teams such as the Czech Republic's FC Viktoria Plzeň, Brazil's Fluminense and Portugal's FC Porto.
"We are proud to be the first sports betting operator to partner with FIFA on the world's biggest football event," explained Kaizen Gaming CEO and Co-Founder, George Daskalakis.
"This collaboration will bring us one step closer to millions of football fans across the globe."
In an interview with SBC earlier this year, Christos Tzalavras, Director of Sportsbook Products for Kaizen Gaming, explained the group's preparation strategies for the current World Cup.
He highlighted that the new environment that will accommodate this important event played a key role in the internal preparatory discussions at the firm.
In line with this latest European deal with FIFA, Tzalavras said: "Adding a local touch is always key in our strategy, despite our challenging expansion plans.
"Moreover, you can expect product-led enhancements and innovations that will cater for a competitive customer experience for both recreational and more savvy/experienced audiences."