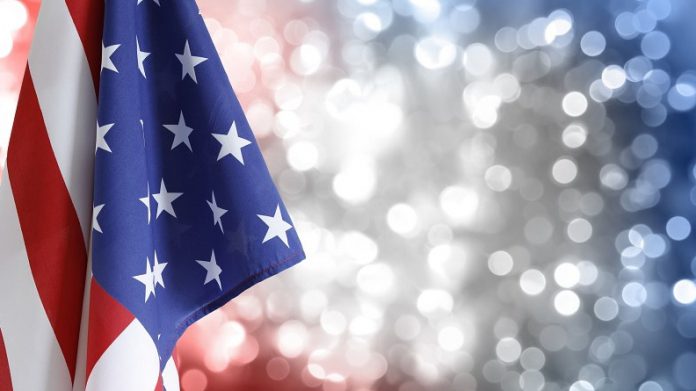 US commercial gaming revenue through 2022 has exceeded the highs experienced one year earlier, with a month of reporting still to come, as November demonstrated a 2.4 per cent uptick year-on-year.
According to the American Gaming Association's Commercial Gaming Revenue Tracker, the industry extended its streak to 21 consecutive months of growth in November after revenue reached $5.02bn.
However, this performance, covering traditional casino games, sports betting and igaming, falls below October's $5.29bn, which was the second highest grossing month on record, only eclipsed by March 2022 ($5.35bn).
Through the first 11 months of the year, revenue stands at $54.93bn, up 13.5 per cent ahead of the same period in 2021, which also previously held the annual record of $53.04bn.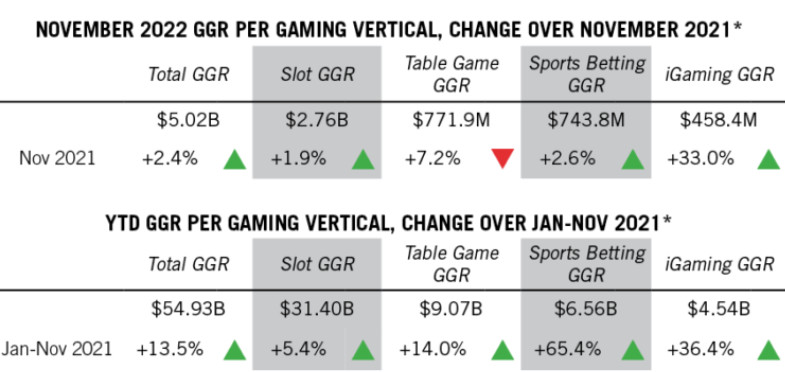 Online casino operations across Connecticut, Delaware, Michigan, New Jersey, Pennsylvania and West Virginia saw revenue rise 33 per cent YoY to close the month at $458.4m. For the year-to-date, igaming revenue closed at $4.54bn, which tracks 36.3 per cent ahead of 2021.
Building on this online gaming increase, a busy calendar of activity as well as Maryland's entry into the mobile sports betting scene drove the activity to an increase.
Across the legalised jurisdictions, Americans wagered $9.4bn throughout the month, with online sports betting revenue increasing 2.6 per cent to $743.8m. 
For the year-to-date, revenue reached $6.56bn, tracking 65.4 per cent ahead of the same period last year. Americans had wagered $83.13bn through the end of November.
When combined, revenue from igaming and sports betting accounted for 23.9 per cent of commercial gaming revenue in November, down from 24.5 per cent in October. This figure stands at 20.2 per cent for the year.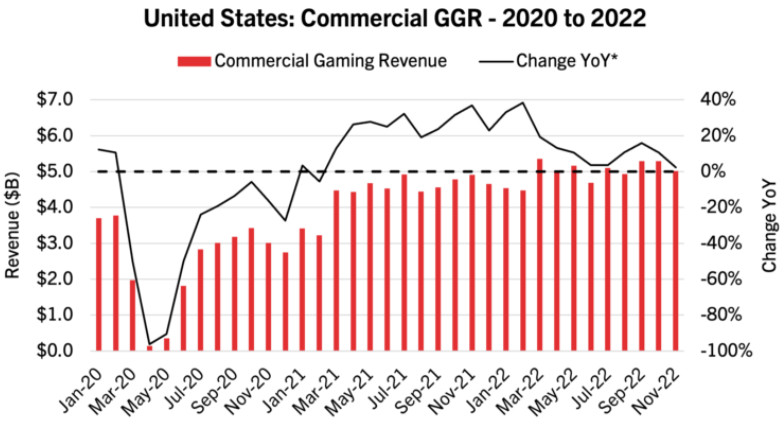 Combined revenue from slot machines and table games at casinos through November closed at $3.82bn, which represents a 0.4 per cent downfall YoY.
This saw slots revenue increase 1.9 per cent to $2.76 through the month, however, table games dropped 7.2 per cent to $771.9m.
The AGA explained on this latter drop: "The decrease in table win was primarily driven by a contraction in Nevada table gaming activity, especially on the Las Vegas Strip where the amount wagered on table games dropped 21.2 per cent YoY and table win contracted 23.6 per cent.
"Statewide, revenue generated from the most popular table games in Nevada, blackjack and baccarat, declined 23.1 per cent and 37.7 per cent respectively, while drop volumes for these games decreased 18.0 per cent and 31.3 per cent."
Through November, US casino slot machines and table games generated revenue of $43.79bn, which closes the month 6.7 percentage points ahead of the same eleven-month period one year earlier.
At the state level, 21 of 33 commercial gaming jurisdictions that were operational one year earlier posted YoY revenue growth when compared to November 2021.
Notable among the declines, said the AGA, was Nevada. Here, monthly gaming revenue dipped 7.6 per cent YoY, driving the slowdown in nationwide revenue overall. This came despite an increase in visitation numbers and uptick in convention attendance.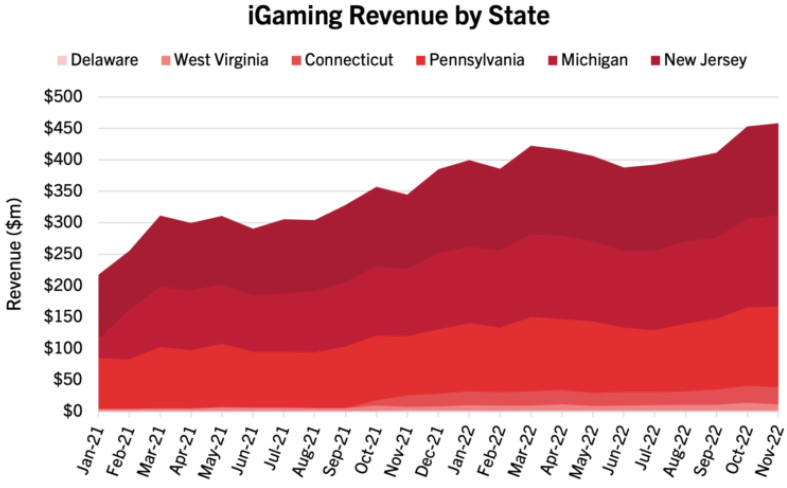 Through the first eleven months of 2022, it is said that "nearly all commercial gaming states were tracking ahead of the same period in 2021".
The exceptions to this were the District of Columbia (-14.7 per cent), Mississippi (-3.7 per cent) and South Dakota (-one per cent), with the latter paid said to be suffering from difficult YoY comparisons having previously benefited from the relaxation of operating restrictions earlier than most other states.