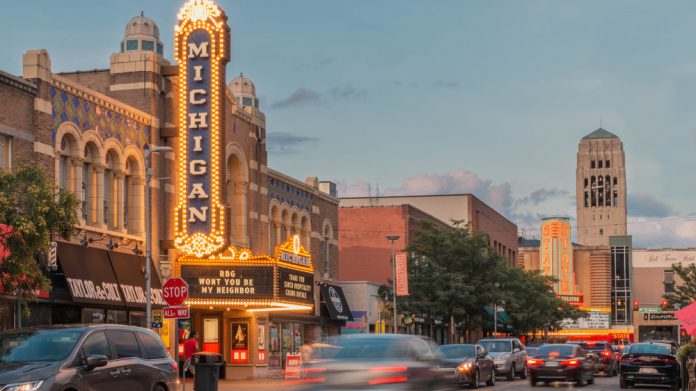 Michigan's commercial and tribal igaming and online sports betting operators followed their land-based counterparts in reporting a year-on-year revenue uptick through the past year.
This saw the Michigan Gaming Control Board report a combined $1.98bn total gross receipts through 2022, up 41 per cent from 2021's $1.4bn. Of that figure, online casinos contributed $1.58bn (2021: $1.1bn) while sports wagering came in at $399.58m (2021: $292.2m).
December's contribution to this performance came in at $201.6m, which represents a 8.2 per cent increased from the previous month's performance of $186.27m.
Combined 2022 adjusted igaming and internet sports betting adjusted gross receipts were $1.65bn, which was 47.8 per cent higher than the $1.1bn in adjusted gross receipts reported in 2021.
These latest results included $1.43bn from adjusted gross internet gaming receipts and $219.58m from adjusted gross sports betting receipts, which deduct the monetary value of free play incentives provided to and waged by bettors. Total handle for the year was $4.6bn (2021: $3.7bn).
The tribal and commercial operators made $302.98m in taxes and payments to the state of Michigan during 2022, comprised of contributions of $289.24m and $13.74m from online casino and sports betting, respectively. December produced $30.4m in taxes and payments to the state.
The three Detroit commercial operators, namely MGM Grand Detroit, MotorCity Casino and Hollywood Casino at Greektown, paid $84.57m in wagering taxes and municipal services fees to the city of Detroit during the year. Tribal operators reported making $32.83m in payments to tribal governing bodies.
Internet gaming taxes and fees came in at $77.83m, while online sports betting produced $6.74m. The three Detroit casinos reported paying $8.4m in December.
Earlier this month, the Sault Ste. Marie Tribe of Chippewa Indians confirmed that it ould seek relief regarding a ruling from Ingham County, Michigan, Judge Joyce Draganchuk earlier this month.
Under the initial ruling on January 3, Draganchuk's decision awarded $88m in damages to JLLJ Development and Lansing Future Development II.
The court order related to the proposed casinos in Lansing and Romulus after the tribe's gaming arm, Kewadin Casino Gaming Authority, had partnered with the developers to construct the casinos.