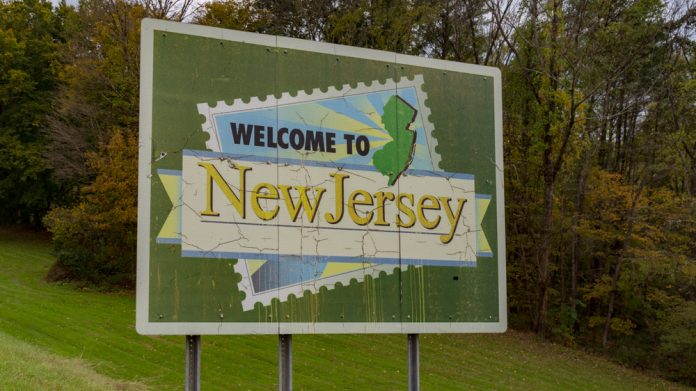 Ahead of one of this Sunday's Super Bowl LVII, one of the world's most betted on sports events, the New Jersey Division of Gaming Enforcement has announced a 'groundbreaking' responsible gaming initiative.
Led by Attorney General Matthew J. Platkin, The Garden State's gaming authority has launched the initiative in a bid to 'help problem gamblers by utilising information already collected by online operators about their patrons' playing habits'.
"Under the Murphy Administration, New Jersey has become a national leader in online casino games and sports wagering, and with that growth comes a responsibility to ensure that individuals at risk for compulsive gambling have access to the resources they need to get help," explained Platkin.
"It is no coincidence that our announcement comes just a week ahead of one of the biggest days in sports wagering, serving as a reminder of how devastating a gambling addiction can be.
"This new initiative will allow the Division of Gaming Enforcement to work with the gaming industry to identify problematic patterns in player wagering behaviour and intervene before they escalate."
Under this initiative, the DGE will work alongside online operators in the state, using technology to help identify and address players at-risk.
As this campaign was launched on January 1, 2023, all operators within NJ are required to analyse electronically maintained player data to identify players that show signs of problem gambling behaviour.
The DGE has set certain parameters for operators to keep an eye on, naming week-by-week gambling time increases, repeated use of self-imposed cool-off periods, wagering down to a balance of less than a dollar and players visiting the self-exclusion page without ever excluding themselves as factors to report.
In addition to harmful gambling, the DGE has also asked operators to look out for indicative account activity, such as large deposits in a small amount of time and repeated requests to increase deposit limits.
David Rebuck, DGE Director, stated: "We are using data to identify at-risk players, alert them to their suspected disordered gambling, and inform them about available responsible gambling features in online platforms and corrective actions they can take."
"This new approach will enable dedicated responsible gaming experts employed by the platforms and us to see the early warning signs and reach at-risk patrons before they find themselves in a financial catastrophe."
Having been under discussion since March 2022, the new initiative will present at-risk players with a tiered system of 'circumstance-dependent' prevention that includes an initial approach from automated services presenting responsible gaming resources.
If the harmful gambling behaviour continues, players may then be presented with a video on responsible gambling and available resources before being able to continue their playing activity. If the warning signs remain, the player will be contacted by the operator's responsible gaming lead or team to directly address the issues.
"The Council on Compulsive Gambling of New Jersey is encouraged by the DGE's efforts to identify online betting behaviour in an effort to assist at-risk gamblers. Given the increasing popularity of online gambling, initiatives such as this are more important than ever," added the CCGNJ's Executive Director, Felicia Grondin.
"This effort, in conjunction with our virtual and in-person problem gambling training for industry employees, makes for a more thorough approach to identify and assist those who may be suffering."