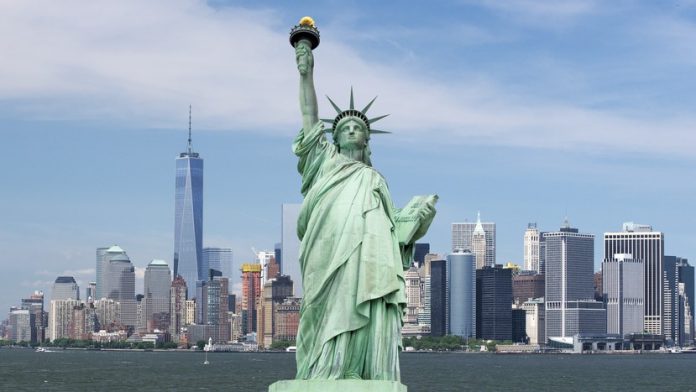 Fresh efforts to legalise igaming in New York have once again been made by Senator Joseph Addabbo, who earlier this month expressed much disappointment that no provision for such an introduction was included in the New York state executive budget for FY24.
After expressing concern that players are either fleeing to the black market or over state lines to play online casino games, Addabbo has introduced S4856 in a bid to finally get the ball rolling towards legalisation for the activity.
"New York State would receive approximately $475m annually in state tax revenue based upon conservative market estimates," the bill says of the fiscal implications for state and local governments.
"In addition, in the first year of operation, New York would receive approximately $150m in one time licence fees from casinos, operators and independent contractors seeking to conduct online interactive casino gaming."
The bill would permit the introduction of slots, online poker, table games and live dealer offerings, with the studios of the latter having to be located within state boundaries. 
Furthermore, it was also stipulated that operators must also agree to "produce an affidavit stating it shall enter into a labour peace agreement with labour organisations that are actively engaged in representing or attempting to represent gaming or hospitality industry workers."
Tax would be set at 30.5 per cent, $11m of which would be put aside for problem gambling education and treatment services. The New York State Gaming Commission would gain oversight of the industry.
There would also be a measure in place that would ensure players receive problem gambling messaging once a lifetime total of $2,500 has been deposited. That same figure would also be the permitted depositable amount per annum via credit card.
On the licensing fees front, each permitted entity would be required to pay a one-time sum of $2m. This soars to $10m or skin usage, with authorisation to remain in effect for ten years.
Those eligible to enter the igaming arena would include those currently permitted online sports betting operators, four downstate and three potential updates land-based casinos, racinos, tribes and three competitively bid applicants that can demonstrate at least five per cent of minority ownership.
Offering justification for such an introduction, Addabbo's fresh effort noted: "Currently, seven States have authorised online interactive casino gaming, including the neighbouring States of New Jersey, Connecticut and Pennsylvania.
"In 2021, online casino gaming revenue exceeded $1bn in both New Jersey and Pennsylvania, generating approximately $120m in tax revenue for each of those states.
"This year, in its first month of operation, New York quickly became the leading mobile sports betting market in the nation, generating nearly $70m in tax revenue in a single month.
"Similarly, if authorised, New York would quickly become the national leader in online casino gaming, generating hundreds of millions of dollars in tax revenue annually for the state as it continues to recover from the economic downturn caused by the COVID-19 pandemic."