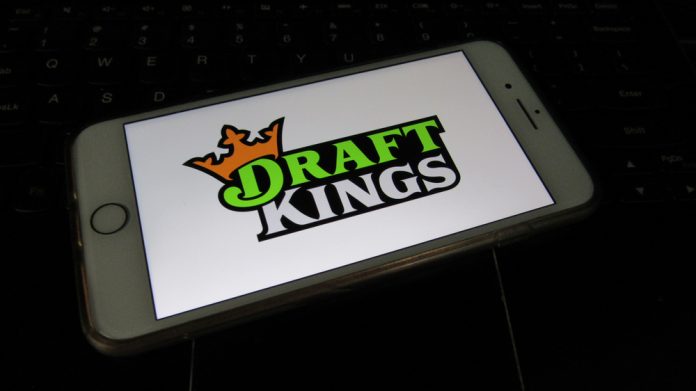 Jason Robins, Chief Executive Officer and Co-Founder of DraftKings, has reiterated confidence in achieving positive EBITDA during 2024 after reflecting on "a year of tremendous financial results" through the past 12 months.
Regarding the past year's final quarter, the company has reported an 81 per cent revenue rise to $855m (2021: $473m), which is put down to further igaming and sports betting launches.
The group also noted that it is witnessing "strong customer retention and improved monetisation" amid a decline in promotional intensity across "more mature states".
DraftKings said that its monthly unique players through Q4 increased 31 per cent year-on-year to 2.6 million, with average revenue per MUP up 42 per cent to $109.
This, it was noted, was primarily aligned to improvements in the sportsbook hold rate and a continued mix shift into DraftKings' sports wagering and online casino products.
Offering an insight into the group's full-year performance, Robins elaborated in a letter to shareholders: "Fiscal year 2022 revenue of $2.2bn increased 73 per cent year-over-year and significantly outperformed the guidance of $1.85bn to $2bn that we provided in February 2022.
"Adjusted EBITDA was -$722m for fiscal year 2022 versus our initial guidance in February 2022 of -$825m to -$925m, and we outperformed by even more when adjusting for jurisdictions that were not included in our initial guidance.  
"Our fourth quarter 2022 results also significantly exceeded expectations for both revenue and adjusted EBITDA."
Looking ahead, Robins is expecting the "strong performance to continue" into a 2023 that has witnessed DraftKings raise its revenue guidance and improve anticipated EBITDA losses.
The group is now expected to close the year between $2.85bn-$3.05bn, up from a past estimate of $2.8bn-$3bn, while earnings losses are to fall in the boundary of £350m-$450m as opposed to past guidance of $475m-$575m.
Furthermore, Robins is also expecting DraftKings to achieve a first positive quarter of AEBITDA during the current year's final quarter, which, he noted, "sets us up nicely to achieve our first year of positive adjusted EBITDA in fiscal year 2024 even while investing in new states, and gives us confidence in our long-term margin targets."
Adding: "Finally, in 2023 we will continue to look inward, making progress with retention and development of top talent, improving our internal operations and processes, and managing expenses.
"In closing, I am more confident than ever about what the future holds for DraftKings. With a massive TAM, a high quality and ever-improving product and customer experience, substantial scale and sophistication in our marketing, a deep focus on efficiency, and what I believe is the most talented group of people and best culture in the industry, we are well-positioned to fulfil our long-term vision and financial expectations.
"2022 marked the 10- year anniversary for DraftKings, and as we enter our second decade, I could not be more excited to lead this incredible team as we drive our business to new heights in 2023 and beyond."