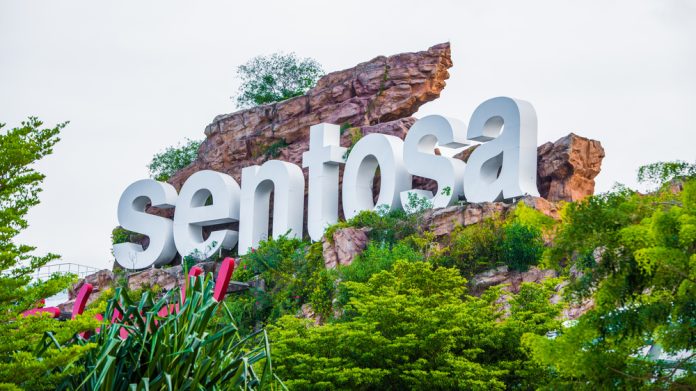 Genting Singapore has slightly played down the prospects of a swift full recovery, with visitation numbers and economic uncertainties cited as potentially moderating the pace of any potential upswing.
With expansion projects underway at Resorts World Sentosa, revenue across the past-year increased 62 per cent at the casino and entertainment operator to S$1.72bn (£1.06bn).
Revenue of S$1.06bn (2021: $512.5m) through the final six months of the year eclipsed the $663.13m (£410m) recording through H1, which Genting put down to "travel recovery gaining momentum".
Regarding full-year revenue, gaming contributed S$1.22bn (£759.66m), up 53 per cent from S$802.59m (£496m), with non-gaming rising 90 per cent to S$490.81m (2021: S$258.18m).
Net profit for the year surged 85 per cent to S$340.1m (2021: S$183.34m) while adjusted EBITDA increased 73 per cent to S$774.15m (£478.44m) from 2021's S$448m (2021: £276.87m).
"The overall profit margin was impacted by higher utility tariffs, increased casino tax rates and accelerated depreciation on certain assets in connection with our renovation of Festive Hotel and RWS 2.0 expansion plans," the company said.
The newly renovated Festive Hotel will be re-launched in May 2023 adding 389 rooms to the resort's overall hotel inventory, with wider work also underway regarding the aforementioned RSW 2.0.
Expansion projects underway to this end includes the ongoing construction of the Singapore Oceanarium, Minion Land at Universal Studios Singapore, and supporting infrastructure facilities to cater to the overall expansion of RWS.
Genting Singapore added: "With the recovery of Singapore's international visitors, the group's performance rebounded strongly, with Resorts World Sentosa outperforming significantly over the pandemic years.
"Flight capacity and economic uncertainties will moderate the pace of recovery. We are cautiously optimistic for a full recovery in the medium term."