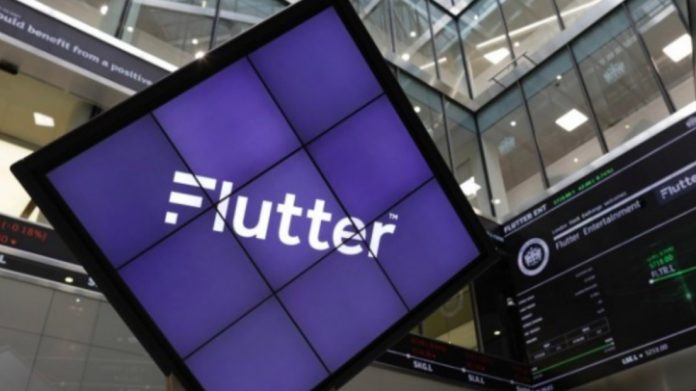 Ongoing US expansion and an uplift courtesy of the Sisal and Tombola purchases have been reflected on by Flutter Entertainment as crucial components in driving the company forward through the past year.
Publishing a 2022 performance update, Peter Jackson, Chief Executive, hailed a "strong performance" as the operator continued "to execute on the strategic priorities we outlined last March".
Adjusted group revenue across the 12 months increased 27 per cent to £7.69m (2021: £6m), driven by the aforementioned factors, with upticks recorded across gaming, of 28 per cent to £2.9bn (2021: £2.22bn) and sports betting, 27 per cent to £4.78m (2021: £3.77m).
However, group-wide net profit dropped 26 per cent to £305m (2021: £412m) after £608m charge for amortisation of acquired intangibles, with adjusted EBITDA up four percentage points to £1.04bn (2021: £1bn). Average monthly players increased 26 per cent to 10,245 (2021: 8,146).
In the US, overall revenue surged 87 per cent to £2.6bn (2021: £1.39bn), as both online casino and sports wagering closed up 50 per cent and 103 per cent to £619m (2021: £413m) and £1.98bn (2021: £978m).
This is aligned to expansion into New York, Louisiana, Wyoming, Kansas and Maryland on a sportsbook basis, with a step up in gaming momentum driven by a focus on acquiring direct casino customers, broadened product portfolio and fresh FanDuel igaming brand strategy.
"We have an unparalleled number one position in the US where we continue to go from strength to strength," Jackson said.
"The combined power of the 'FanDuel Advantage' and the 'Flutter Edge' delivered our most successful launches to date in Maryland and Ohio. Leveraging our number one FanDuel brand we had a record Super Bowl and have acquired over 1.2m customers in 2023 so far."
"With our combined US business on track to deliver a positive EBITDA for the full year 2023 for the first time, the group is currently at an earnings' transformation point"
Staying in North America, the operator also elaborated on a preliminary view that a US listing of Flutter's ordinary shares would yield a number of long-term strategic and capital market benefits.
Jackson confirmed that the group has "begun an extensive consultation with our shareholders and early feedback has been supportive," with results to be published "once we have concluded an extensive program of engagement with our investors and stakeholders".
Overall revenue in the UK and Ireland increased four-per cent to £2.14bn (2021: £2.06bn), Australia dropped two per cent to £1.26bn (2021: £1.29bn) while international increased 31 per cent to £1.68bn (2021: £1.28bn).
"Outside of the US we have been pleased with the performance of the business as we faced into regulatory changes and challenging comparatives, Jackson continued.
"We are well placed to build on gold medal positions in our mature markets while we are delivering very strong growth in a range of attractive high growth markets. We have been really excited to add Sisal, the number one operator in the Italian market, to our brand portfolio, and we are making good progress with our integration strategy."
Furthermore, Flutter has also noted that tradition through the first eight weeks of 2023 "has been in line with expectations," with the US division demonstrating "strong growth" due to "very successful launches" in Maryland and Ohio.
Excluding the US, the firm noted that "continued strong momentum" across the UK and Ireland and international segments have offset "a more challenging environment and tough comparatives" in Australia.
For 2023 the group also anticipates capital expenditure of £480m-£500m (2022 reported: £403m), with a group adjusted depreciation and amortisation charge of approximately £480m (2022 reported: £370m), reflecting increased investment in the US product,casino studios and shared platforms
"2023 is off to a pleasing start driven by positive momentum from the end of last year," Jackson closed.
"With our combined US business on track to deliver a positive EBITDA for the full year 2023 for the first time, the group is currently at an earnings' transformation point and we look forward to delivering future growth and progressing further against Flutter's strategic priorities in the coming year."