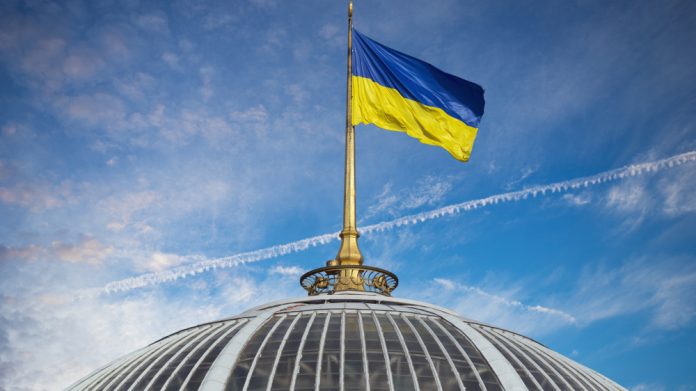 The Ukrainian Gambling Council has made its position known after a number of industry individuals and businesses received sanctions from the country's government. 
Chair Anton Kuchukhidze, via a statement on LinkedIn, voiced a belief that the inclusion of the likes of PokerMatch and Parimatch "is a mistake" and does not represents an "attack by law enforcement agencies against individual Ukrainian companies and against all legal gambling business in our country".
Stressing that "any industry has difficult times," the UGC Chair emphasised that it is "imperative" that law enforcement agencies "promptly and effectively oppose the operation of ruscists' brands instead of Ukrainian ones".
In addition to noting the positive strengthened impact on the "white market" by shutting down illegal sites, the statement added that "I hope that security and law enforcement agencies will pay attention to the information that will be submitted to them for consideration and will change their positions".
The aforementioned pair had been the target of an extensive enforcement campaign by the National Security and Defence Council of Ukraine, featuring on a list of 287 companies and 120 individuals.
A potential sanction carries a 50-year suspension from conducting business in the Ukraine, and prevents business from withdrawing any capital allocated in the country and transfer of licences and intellectual property.
Furthermore, those featured were also accused of maintaining Russian business links and therefore operating against Ukraine's interests, with he action signed off on by President of Ukraine Volodymyr Zelensky.
In a statement issued earlier in the week, PokerMatch reaffirmed this would have no impact on international operations, and stressed that it was "the first in the gambling industry worldwide to block the accounts of players from Russia in the early days of the war".
With all Russian assets on its platform stopped and associated partnerships terminated, the company also voiced hopes of reaching a resolution in the near future.
In its own response, Parimatch Ukraine closed down its website, began to suspend all commercial partnerships and initiated refunding processes for all active customer accounts.
Regarding the latter, Kuchukhidze's statement read: "I am convinced that Parimatch will be able to convey to all state agencies that it is right, because this brand took the principled pro-Ukrainian stance since the beginning of the large-scale invasion of ruscists in Ukraine.
"Parimatch stopped the operation of the franchise on the territory of the russian federation, and Ukrainian company Parimatch began to systematically provide aid to all defence and security forces of Ukraine. To date, the company has allocated more than UAH 500 million for those purposes."
Concluding his own assessment, Kuchukhidze argued that in cases of tax inconsistencies the government should act through tax services or courts instead of "the harshest measures", minimising risk of law enforcement errors.
"The UGC is always open to all government agencies regarding providing the information about the state of the legal gambling business in Ukraine," the statement ended.
"In addition to that, I would like to make a big request to the public and the media NOT to pick up the thesis of illegal gambling businesses that such a situation can lead to the failure of the reform or the closure of the white market. A legal gambling business will pass all trials with dignity."