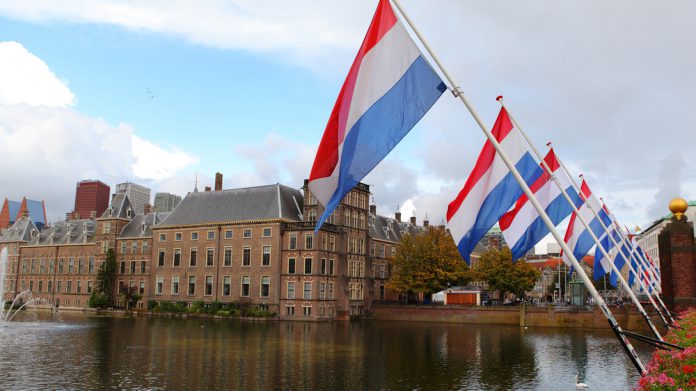 The Kansspelautoriteit, the Netherlands' gambling authority, has asserted that the Dutch gambling market is on track to achieve one of the main targets of 2021's KOA Act legislation.
According to the authority's latest monthly monitoring report, gross gaming result – aka net gaming revenue – stood at €90m for January 2023.
This shows that the market is continuing to grow rapidly, but the KSA added that 92 per cent of pre-KOA Dutch gambling customers were playing solely with legal websites, whilst 98 per cent of new bettors who had not wagered before the market's launch only played on legal sites.
As such, Dutch licence holders have 'amply achieved' one of the core objectives of the KOA Act, which launched the regulated online market on October 1, 2021, to channel players away from unlicensed firms and to the legal offering.
Based on the January NGR figure of €90m, the KSA projects that the Dutch online gambling market will continue to grow at a pace of between 13 and 15 per cent per year.
René Jansen, KSA Chair, said: "This fourth monitoring report shows a growth in the market for online games of chance, as we previously predicted. This is a development that requires all of our attention.
"Providers of games of chance must take up their duty of care firmly and intervene in a timely manner to protect players in order to realise that safe environment."
However, Jansen's comments and the monitoring report come at a time when the Dutch online gambling space is facing increasing public and political scrutiny, due to concerns around player protection, particularly of young consumers.
Earlier in the year, the KSA extended its investigation into observation of duty of care standards by Dutch licence holders, having identified several differences across the policies of various firms.
These disparities, including on handling of losses, playing time and bet numbers, and in how and when operators conduct investigations, were uncovered at a time when the Netherlands is amping up restrictions on advertising.
Jansen concluded: "Our investigation into the implementation of the duty of care this spring shows that the duty of care is interpreted in a very broad and varied way.
"It is therefore very important that we, together with providers, look at a clearer interpretation that protects players in the best possible way. Compliance with the duty of care is also a priority in our supervision.'
As mentioned above, Dutch online gambling faces a clampdown on advertising later this year, due to come into force on July 1. Although ads via TV-on-demand and on the internet can continue with some heavy restrictions, other methods will be completely banned.
Notably, licence holders will no longer be able to market their products on television, in print or in public spaces, and a ban on sports sponsorships will follow one year later.
This is largely due to Dutch politicians, led by Legal Protections Minister Franc Weerwind, voicing concerns about the impact online gambling advertising is having on young people.
"Although spending on television advertisements for online gambling has been increasing since the market opened, the number of television advertisements is falling," the KSA's report observed.
"The number of online advertisements, on the other hand, has increased sharply in recent months; So there is a shift from TV to online."
However, the KSA did note that ahead of the advertising ban, the picture regarding young players in the Netherlands – generally defined as those between 18 and 24 years old – is looking positive.
As it stands, the monitoring report shows around 183,000 accounts held by young people, with consumers having around 2.6 accounts per person, and although player numbers are up, the loss per month is 'much lower than the average loss of €54'.
Finally, the report also addressed recent figures from the CRUKS self-exclusion scheme, observing that the number of people registered with the service is 'steadily increasing', with almost 40,000 signed up as of April.