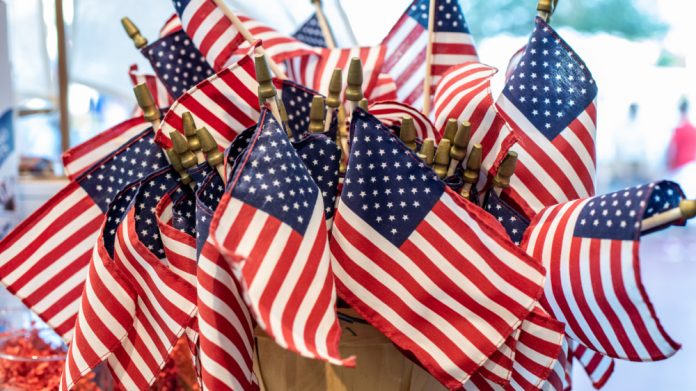 Flutter Entertainment has stressed vindication at "proactive actions we have taken to further embed safer gambling across our organisation" following the publication of the UK's long awaited Gambling Act white paper.
The comments come in a 2023 first quarter trading update, which saw Chief Executive Peter Jackson stress that the group strongly supports the delivery of consistency to protections for customers and responsible play across the industry.
Through the first quarter, the US continued to be the dominant geographical location for the operator group, where further inroads were made in overall group revenue rising 54 per cent to £2.41m (£1.56m).
This, said Flutter, was helped by "strong recreational customer growth across all divisions" through the January to March time frame, with average monthly players up 30 per cent to 12.3 million.
Of the aforementioned total revenue figure, sports contributed £1.49m, up 61 per cent year-on-year from £930m, while gaming recorded a 44 per cent uptick to £916m (2022: £636m).
The US saw revenue surge 112 per cent to close at £908m (2022: £429m), with sports and gaming up 116 per cent and 43 per cent, respectively, at constant currency.
This performance was pushed along by launches across Ohio and Massachusetts, which drove a 20 per cent player increase and led to "number one positions in both markets".
Jackson again emphasised pleasure at the "overwhelming support among our shareholders" for an additional listing of Flutter in the US, the benefits of which, he noted, will "position the group well for its next phase of growth".
He added: "The group delivered a very strong Q1 performance with pro forma revenue growth of 29 per cent achieved through continued execution against the group's strategic priorities.
"In the US, the combination of the FanDuel Advantage and the Flutter Edge drove further market share gains.
"We added over 1.5m customers in the quarter and we remain the clear market leader. Our US sports betting handle of $10.9bn represented almost 60 per cent of the group's total sportsbook stakes."
In its UK and Ireland division, the company said that it "continued to significantly outperform the market," with overall revenue up 17 per cent to £608m (2022: £519m).
Breaking this figure down further, online accounted for £532m (2022: £453m), with retail making up the remaining £77m (2022: £65m). Each increased by the aforementioned percentage.
Strong retention across the Sportsbet brand was praised despite Flutter's Australian segment dropping one percentage point to £289m (2022: £291m), while its international segment rose 89 per cent to £605m (2022: £327m).
This saw further praise issued to the acquisition of Sisal, with it also said that the "international division is at a growth inflection point, led by our 'consolidate and invest' markets, which accounted for 77 per cent of International revenue, and grew at 20 per cent". These include Italy, Spain, Georgia, Armenia, Brazil, India and Turkey.
"Outside of the US, pro forma revenue growth of eight per cent demonstrated the benefits of diversification of our portfolio," Jackson said.
"We continued to take share across our UK and Ireland and International businesses while in Australia we did an excellent job defending our leadership position. We remain delighted with the progress of Sisal since the acquisition in August 2022.