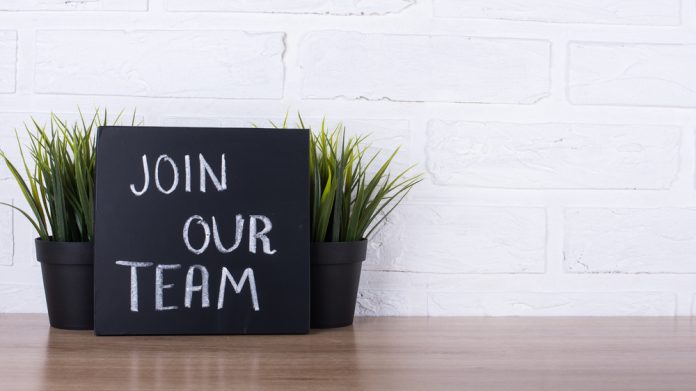 With comings and goings commonplace across the industry, The Health Lottery, San Manuel and Rank Group are among those to have bolstered their teams with key hires.

Rank Group
Rank Group has disclosed that Jon Martin will transition to the newly created role of Chief Operating Officer during this coming summer. 
This will also see the current Managing Director for Rank Interactive, a position held down since 2020, move back to the UK from Gibraltar later this year.
In this position, Martin will gain accountability for the strategy and performance of Rank Interactive, as well as taking overall responsibility for the development and delivery of the group's cross-channel service across Mecca and Grosvenor brands.
John O'Reilly, CEO of Rank, said: "I am delighted that Jon will take on a broader role here at Rank, testament to the hard work and delivery of our continued success across the digital gaming market. I have no doubt that Jon taking on these broader responsibilities will benefit Rank immensely."
Marcus Glover has been named Executive Vice President and Chief Financial Officer of Bally's, subject to the receipt of necessary regulatory approvals.
Boasting more than 20 years of experience across hospitality and gaming, Glover will replace Bobby Lavan who has signalled an intention to depart to pursue another opportunity. He will be available to ensure a seamless transition.
"On behalf of the board of directors and the entire leadership team, I want to express my gratitude to Bobby for his leadership and contributions since joining Bally's in 2021," noted Robeson Reeves, Bally's CEO.
"Notably, Bobby led the acquisition, financing and integration of Gamesys, which has been instrumental to the growth and diversification of our business. We wish Bobby all the best in his next chapter." 
In addition, the company has also added Charles Diao as Senior Vice President of Finance and Corporate Treasurer, as well as Jaymin Patel as Vice Chair of the Board.
Soo Kim, Chair of Bally's Board of Directors, added, "The Board is pleased to appoint Jaymin as Vice Chair to oversee the integration of our business at a very exciting time for Bally's as we execute our long-term growth strategy.
"These appointments add substantial financial depth and global gaming management experience to our team as we execute on the exciting growth opportunities."  
3 Oaks Gaming has followed up the appointments of Victoria Vashukevich and Krasimir Pankovski by announcing that Yuriy Muratov has joined as Chief Business Development Officer.
Forming a part of the igaming developer's senior management team, core responsibilities will include furthering business capabilities, as well as overseeing the development of how the company is going to operate in the future.
This includes crafting new business strategies, supporting the executive team to drive the group's strategic agenda, overseeing the development of new products and services and managing strategic projects and initiatives.
Sebastian Damian, Managing Director at 3 Oaks Gaming, noted: "Yuriy Muratov is a fantastic addition to the 3 Oaks Gaming team. Someone who I have worked closely with in the past, his industry knowledge and drive is second to none, and we're really confident that his addition will further add to our growing momentum."
San Manuel Band of Mission Indians
The San Manuel Band of Mission Indians has announced that Peter Arceo has been chosen to adopt the position of Chief Gaming Officer for the San Manuel enterprise, which will become effective immediately.
This will see Arceo, who boasts more than 28 years of relevant experience, gain the strategic leadership responsibility for innovation and growth of the Tribe's gaming portfolio, including its flagship Yaamava' Resort & Casino at San Manuel in Southern California.
"Peter is the ideal candidate to position San Manuel for a promising future," commented Laurens Vosloo, Chief Executive Officer. "As General Manager of Yaamava' Resort & Casino, Peter's strong leadership helped the tribe achieve its most ambitious gaming and hospitality expansion yet, including an expanded gaming floor, entertainment venue and hotel that have already earned several Forbes Travel Guide Star Awards. 
"As Chief Gaming Officer, Peter will lead efforts to innovate and maximise visitation and establish brand awareness for the Tribe's existing and future gaming holdings."
The Health Lottery
The Health Lottery has hired Mark Nash as Marketing Director ahead of a planned introduction of a new brand identity later this year.
Nash's immediate responsibility will be to streamline the Health Lottery's marketing strategy, which will involve coordinating various functions that were previously covered by other positions. 
"My aim is to make business and marketing strategies more customer-driven; successful marketing relies on understanding and addressing customer needs, ideally in a way that the competitors cannot," Nash remarked.
"At both Aviva and Hiscox I set the target audiences, mapped out customer journeys and built marketing plans around the unique value the brands had to offer. I'm looking forward to doing the same for The Health Lottery."