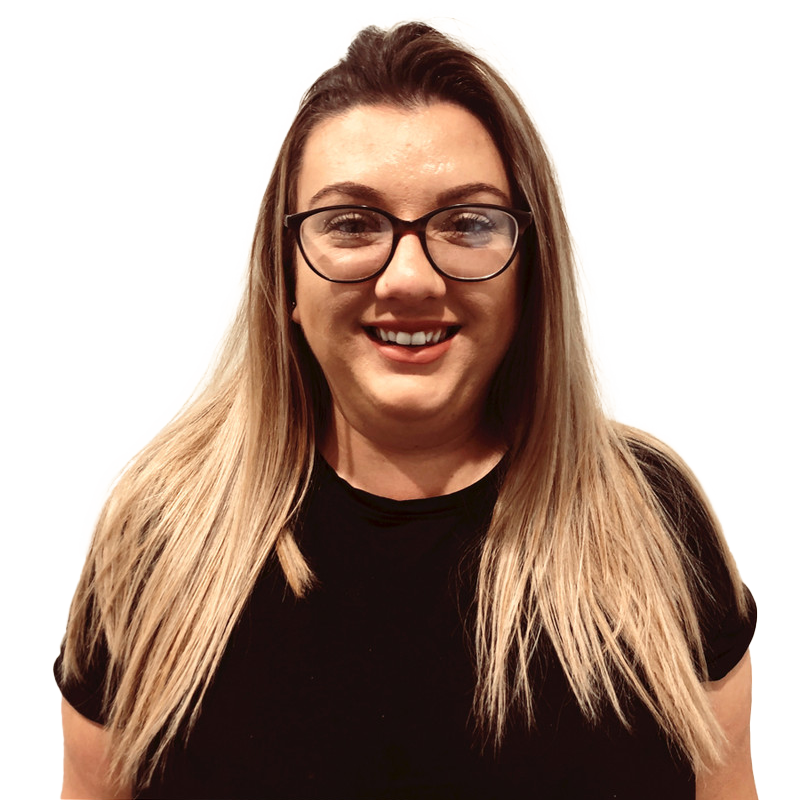 As the global igaming space becomes more saturated, it's becoming increasingly difficult to stand out from the competition. But for Rachelle Colquitt, Game Manager at Swintt, this is where the company's game aggregation solution SwinttStudios comes in.
With SwinttStudios vowing to take a revolutionary new approach to game aggregation, we sat down with Colquitt, who joined Swintt back in March, to discuss how the initiative will help third party studios hit the ground running.
CasinoBeats: Hi Rachelle, thank you for talking to us and congratulations on your new role! Can you begin by telling us a bit about yourself – what's your background in the industry and how did you come to work at Swintt?
RC: Thank you, I'm super excited to be on board and working with the team here at Swintt! I recently left Games Global (formerly Microgaming) after four years as a Third Party Manager, which involved signing independent game studios that were looking for a distribution channel via the Games Global Platform.
In my role, I tackled commercial negotiations, contract handling, integration management, managing suppliers' roadmaps and maintaining day-to-day relationships with the studios. At one point, there were 44 studios on board and I was managing around 18 of them, so I certainly have plenty of practical experience for the new role at Swintt!
I chose to take the position due to the company's rapid growth and outstanding reputation within the industry. While still in its early stages, Swintt has a clear strategy and focus on what the team is trying to deliver and I can't wait to help establish us as a true market leader.
CasinoBeats: For those that might not yet be aware, can you tell us a little bit about SwinttStudios? What's the USP?
RC: SwinttStudios is a fairly new initiative designed to help boutique software providers develop games within the existing Swintt framework. It's a pretty unique way of aggregation that allows third party studios to benefit from our industry expertise and extensive distribution network, thereby freeing them up to focus on the design and theme of their titles.
With Swintt also taking over the nuts and bolts of game logic and product delivery, our partners can create top quality titles while getting technical, commercial and marketing support from us every step of the way, which in turn makes their launch as smooth as possible.
CasinoBeats: How will SwinttStudios allow partners to "concentrate on producing top-notch content" without worrying about distribution?
RC: One of the key aspects of SwinttStudios is that we have a great team of account managers who can make sure that new games are being taken on by as many operators as possible and that they're being placed in the best position we can find.
We not only monitor which platforms have already taken the game, but also contact those that haven't from a marketing perspective. We support the launch of a new game all the way from the initial roadmap announcement via press releases and social media announcements, while also providing newsletters each month to ensure all titles benefit from the best distribution possible.
CasinoBeats: Swintt already holds a number of international gaming licenses – does this mean that SwinttStudios partners will be able to distribute their titles globally?
RC: We are certainly trying to ensure that this will be the case. Wherever we can support a studio through our own licensing or certificates we will endeavor to do so, so that they have the best chance of reaching the broadest cross-section of customers as possible.
Obviously one of the major selling points of the SwinttStudios offering is that it gives smaller software providers access to our extensive distribution network, so if we can also help them break into any new markets, we'll do whatever we can to help them.
CasinoBeats: In your opinion, how important are gamification tools when it comes to creating an engaging user experience that also builds brand loyalty?
RC: We think gamification is a crucial part of building brand loyalty and creating a rewarding user experience, so we're currently working very hard to provide even better tools on our upgraded platform.
We know the value of these tools both in terms of retaining players and making the games themselves more fun to play, so this will be a key part of our development over the coming months. We've already seen how effective things like tournaments, cash drops and unlockable achievements can be as promotional tools and we're currently looking into what new and exciting features we can add in future.
CasinoBeats: What can we expect from Swintt in 2023?
RC: As you may have already guessed, SwinttStudios is going to be a big focus for the company this year and that's been a major factor in how I've become involved. Right now, we're trying to find more and more quality partners that can develop games on our platform, so we're hoping to significantly expand the portfolio of titles that we'll soon be able to offer to operators.
As such, I'm very excited to be a part of the team at a stage where SwinttStudios is really about to take off and I can't wait to use my experience as a Third Party Manager to ensure we team up with the most exciting studios and deliver the very best games.