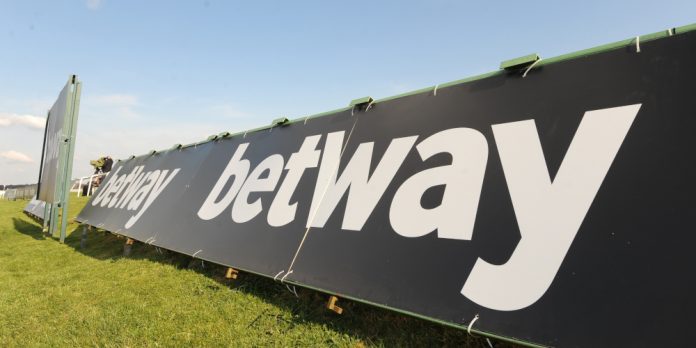 Global growth has stalled for Super Group as the Betway and Spin operator encountered difficulties in North America during Q1, although losses were significantly reduced year-on-year.
Headline figures saw Super Group revenue increase marginally by 1% during the first quarter of the year to €338.5m (€334.5m), with Europe, Africa and the Middle East cited as the primary drivers behind growth.
Following publication of its full year 2022 results in March, NYSE-listed Super Group stated confidence in its ability to optimise and grow its US footprint.
However, in today's report the group acknowledged that declines in North America, in particular Canada and the Asia-pacific region,, had offset growth in the aforementioned Old World markets.
Operational EBITDA, meanwhile, stood at €34.7m, down x% from €63m declared last year when the group made its debut on the NYSE. This year's figure consisted of €51.4m in non-US income coupled with a stateside loss of €16.6m.
Despite US difficulties, as well as the cost of increased investment in the country following its takeover of North American partner Digital Gaming Corporation (DGC), Super Group was able to cut net losses down 98% to €1.9m from €163.3m.
An additional positive development for the company during Q1 regarded monthly active customer numbers, which rose 34% YoY from 2.6 million to 3.5 million.
Neal Menashe, CEO of Super Group, said: "Super Group has delivered another solid quarter and we remain focused on growing revenue and profits.
"During the month of March, net gaming revenue was a record high, along with the Operational EBITDA margin of over 20% and this is a strong reminder of the value of operating leverage in our business.
"We are confident that we will continue to build on another strong quarter across igaming and sports betting across the world."
Closing its group-wide assessment of the quarter, Super Group announced cash and cash equivalents of €246.3m, down 3% from Q1 2022 (€254.8m). This decline was attributed to inflows from operating activities of €39.6m, outflows from investment of €57.3m and cash from financing of €15.4m.
A product breakdown saw Betway remain the group's biggest earner, drawing in revenue of €198.3m (€187m), whilst Spin reported revenue of €140.2m (€147.5m).
Geographically, Betway hit some hurdles with Asia, with revenues declining 36% from €55m to €35m, coupled with the aforementioned difficulties in the US, where revenue fell 13%.
Super Group's revenue performance was maintained in Europe in which it saw significant growth, increasing by 71% to €56m, with online casino brand Spin witnessing 'exponential growth' from €2.5m to €21m YoY.
The company maintains its growth status in Africa and the Middle East, where it achieved a 35% increase in Q1 revenues to €88m.
Alinda van Wyk, CFO of Super Group, added: "Our results for the quarter demonstrate the benefits of our continued investment in growth. Our balance sheet remains robust and gives us a very strong foundation to continue to scale our business. We are always optimising our costs efficiencies, further enhancing future profitability."