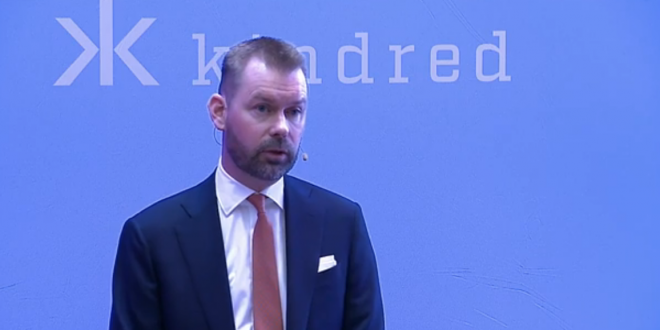 Reporting its Q1 results for 2018, Kindred Group has detailed its gross revenue increased approximately 36% to £207.8m.
The contribution of 32Red was £17.9m, after the online casino was acquired by Kindred in the middle of last year for £175m.
Affirming the group's successful period, underlying EBITDA for Q1 also increased from £30.3m to £47.5m, something that was heavily aided by the group's level of active customer increasing to 1,383,201 (1,232,915).
Additionally, the group revealed that its most prosperous outlet was through casino and games, with it accounting for 50% of the group's revenues, with 46% of the revenues coming from sports betting. This followed on from last year, when the group's sportsbook revenue way exceeded that of its casino revenue.
Commenting on the results, Henrik Tjärnström, CEO of Kindred Group stated: "After an exceptional sportsbook margin in the fourth quarter last year, the margin has normalised in the first quarter of 2018 at 8.2 per cent after free bets.
"Gross winnings revenue grew by 36 per cent as reported and by 23% organically and in constant currencies, compared to the same period last year. In the first quarter, Gross winnings revenue from mobile grew by 34 per cent compared to the first quarter last year and amounted to 72% of our total Gross winnings revenue. Of the Group's Gross winnings revenue 42% came from locally regulated markets."
He added: "Our underlying EBITDA grew by 57 per cent compared to the same period last year (+46 per cent organic and in constant currencies). In Europe, the development of local licensing systems has continued and in Sweden the parliament will vote for a new modern licensing system on 7 June 2018. Outside Europe, during the year we are investigating if and how we can launch any of our brands in the USA.
"In the period up to 22 April 2018, average daily Gross winnings revenue in GBP was 52 per cent higher compared to the same period in 2017. Adjusting for the acquisition of 32Red and the impact of exchange rate changes, the growth was 40 per cent."