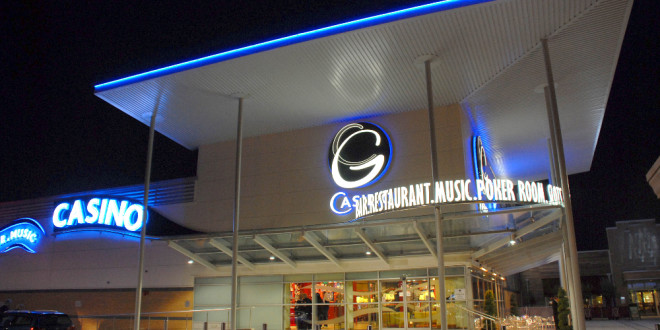 The Rank Group is targeting a recovery plan after company wide losses cemented a "challenging year for the group," which saw full year pre-tax profits slip 41.4 per cent to £46.7m (2017: £79.7m).
Full year group operating profit before exceptional items slipped 7.8 per cent to £77m (£83.5), while full year total revenues dipped 2.3 per cent, coming in at £691m from the previous years £707.2m.
In its financial reports for the full financial year ended June 30, Rank states its poor performance was primarily driven by its Grosvenor Casino asset, impacted by more stringent customer due diligence following the UK Gambling Commission's published advice in September of last year.
Revenues fell 6.1 per cent to £373m (£397.2m), with a lower win margin from major players and periods of extreme weather in Q3 also seeing operating profit drop 6.7 per cent to £48.6m (£52.1m), as Rank states cost cutting continued to a priority.
Mecca also saw revenues take a 2.6 per cent hit to £208.1m (£213.6m), with operating profit delivering "a lower decline than expected by management as a result of improved cost control across both employment and marketing activities," dropping 4.3 per cent to £28.6m (£29.9m).
Rank's digital assets, such as Grosvenorcasinos.com and meccabingo.com, reported a 9.9 per cent growth to £122.5m (£111.5m), however operating profit again showed a decrease of 7.9 per cent to £20.9m (£22.7m).
Detailing the performance of its digital businesses, Rank stated in its financial statement "operating profit fell in the year due to higher employment costs, and higher taxes following the change in taxation of free bets that came into effect from October 2017".
Presenting his first financial update in the chief executive role, John O'Reilly, explained: "I joined Rank because of its underlying potential. With the backdrop of a disappointing performance in 2017/18, we are now moving quickly to identify the key priorities, which will begin to realise the significant underlying potential that I have now seen first-hand since joining the group in early May.
"We are taking steps to increase our focus on the customer, to accelerate growth in the digital business, to drive cost efficiencies across the business and to strengthen our organisational capabilities. This will be delivered within a transformational programme framework, which will ensure that we deliver a growing Rank Group that is fit for the future."