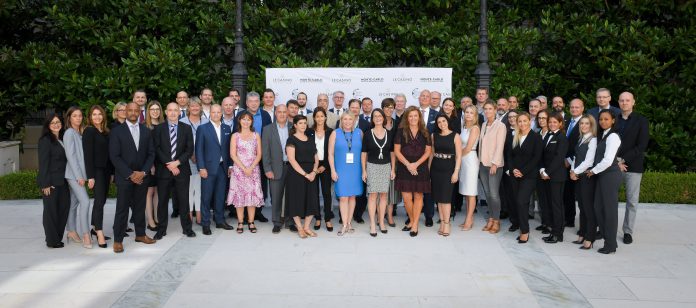 Launched in 2017, the European Casino Association's gender diversity initiative is aimed at increasing diversity in the land-based casino sector. Some key themes of the body's recent summer meeting were fomenting tolerance, diversity and inclusion. CasinoBeats spoke to the ECA's vice-president for diversity and education, Janny Wierda
When it comes to the casino sector, can you map out what the ECA is doing to increase diversity in the industry?
"The ECA has made the issue of gender diversity one of its main priorities. A dedicated Working Group consisting of experts from our members and partners is analysing the issue and working towards practical solutions. This is however a marathon, not a sprint. The licensed land-based casino industry in Europe has a long history, which was however dominated by men for decades.
"In the past, only men were able to become croupiers and most positions in a casino were only available to croupiers who worked their way up through the ranks.
"This has fortunately changed, and the challenge today is to promote the job of a casino dealer for everyone. Because of the absence of women in higher ranks of the industry, it is now even more necessary to have female role models to show that it is also possible for women to make a career in the gambling industry.
"Regardless of gender, a casino is still a challenging workplace due to its night-time work and demands for great flexibility and the willingness to work on weekends. In order to climb in the rank of a casino company it is necessary to go the extra mile and for women and men this means that they need an environment in which they can combine work, lifestyle or family life.
"We want to see more female casino directors in the licensed land-based casino industry throughout Europe"
"At the ECA we promote best practices to create such a working environment and find ways to attract women to start a career. We also promote practices that help women to work their way up in the casino's hierarchy and take over management positions. We want to see more female casino directors in the licensed land-based casino industry throughout Europe. That is our goal and determination.
"We have also been a member of the UN Global Compact since 2015, which is a global initiative working towards sustainable and responsible business practices. This obliges us to follow the principles behind it, as well as the UN Sustainable Development Goals that also considers equality and inclusion from different angles, including gender equality. It is therefore important to mention that while we are focusing on gender diversity, we also look at inclusion of people irrespective of age, disability, race, ethnicity, origin, religion, or economic or other status. Our aim with the SDGs, which give us a great framework for our activities, is to turn them into concrete and tangible actions."
What can the casino sector learn from other industries, in order to increase diversity in our industry?
"The discussion on equal opportunities and inclusion is a wide one that is rightly held across society, business and politics. There are however certainly some businesses and maybe even sectors that can spell out interesting learnings for our industry. We very much look at these examples through sharing of best practices and our workshops, which included a dedicated seminar at our annual forum in Monaco at the end of June.
"There we heard from JOA Group and their director of marketing, Pauline Boyer Martin, about their leading role and successes on this issue.
"As in other industries, the image and attractiveness of the business is important. Working in the casino industry is and must be attractive for everyone as we continue to need the best and brightest regardless of their background to prepare for the future. Our customers, stakeholders and society also want to see diversity on the casino floor.
"What our industry can learn from and alongside other industries is that we have to change our recruitment and selection processes. People are used to select people from their own frame of reference, we therefore need different and innovative approaches to see beyond this."
Can you reveal future initiatives that you will implement in order to increase diversity and inclusion in the casino sector?
"We have been working with our members and partners to develop and understand the key issues around gender diversity and how we can support the industry in the best possible way. This has included internal consultations and workshops.
"I have also participated in several panel discussions on the topic with other stakeholders at ICE Totally Gaming over the past years. We will continue with our work on promoting this issue, both among our membership and partners, as well as externally with our stakeholders. One of the key points we are currently exploring is promoting additional opportunities for career development, where we will be shortly announcing our plans for the next months. So, watch this space."
CasinoBeats also discussed the best methods for diversifying the casino sector with Cecilia Paolino-Uboldi, a member of the ECA gender diversity initiative.
To read her thoughts, click here