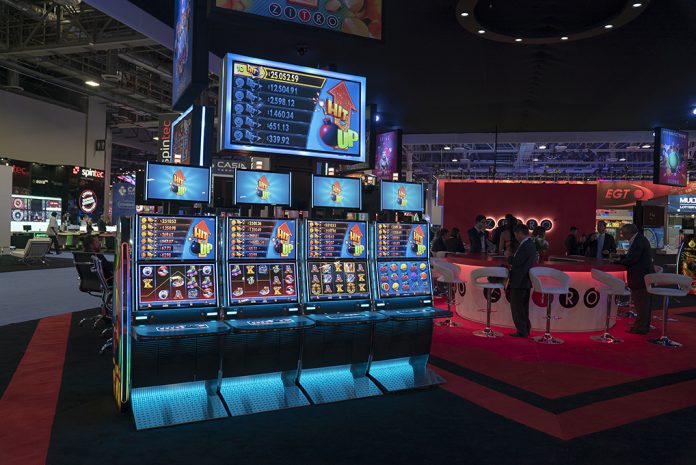 International gaming supplier, Zitro Gaming has revealed the success of its Bryke video slots machines is accelerating its global growth ambitions.
The firm also revealed at last week's G2E Las Vegas conference, that it was expanding the range of games available on the platform with a new wide range of Bryke products, as it looks to strengthen its global footprint.
Johnny Ortiz Viveiros, founder of Zitro detailed: "While last year at G2E we presented our first range of Bryke video slots to the industry, this year we arrived in Las Vegas with thousands of Bryke machines demonstrating their great performance in a large number of casinos in Europe and Latin America.
"Today there are many operators in these markets that see our video slots Bryke as an essential when they are deciding on the range of games for their establishments. Aware of our growing market share, we have presented in G2E not only the games that are triumphing around the world, such as Link King, but a wide range of new Bryke products.
"With them we intend to cover the double objective of offering players a diverse range, and protecting the investment that operators make in Bryke machines, as we offer them a growing library of games that will ensure their profitability."
He also revealed that the supplier is looking to make grow the digital offering of the Bryke product, making it available online: "In addition, we have made the Bryke games available to online casino operators, as has been the case with our video bingo games for several years, thus boosting Zitro Interactive's range of games.
"As regards video bingo, Zitro continues to innovate, launching not only formidable games, but creating new product categories such as the Video Bingo LAP, a video bing game with an original mechanism for obtaining progressive prizes and a great packaging, destined to compete with the most prestigious LAPs in the international market."