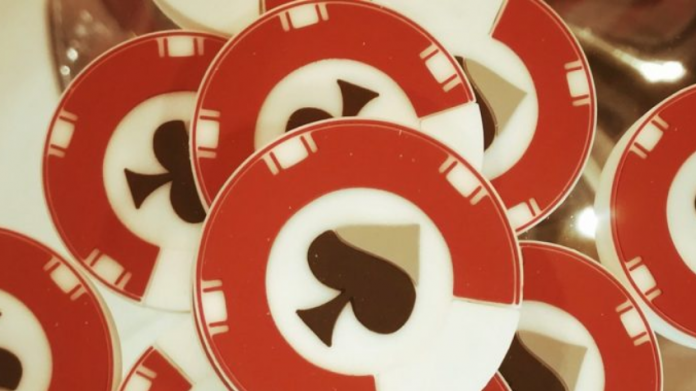 Antonio Zanghi, chief compliance officer of the CasinoCoin Foundation, offers CasinoBeats some insight into the role blockchain can play in compliance
After a series of high-profile missteps that resulted in multi-million pound fines, it is safe to say that compliance will be a top priority for operators in Europe's regulated markets in 2019.
With regulators not afraid to hand down heavy punishments for compliance-related infringements, finding the right balance while delivering robust AML, KYC and responsible gaming procedures has never been more important.
One field that could deliver innovative new solutions to these challenges is blockchain. At first glance, this may not seem like the most logical place to turn when looking to bolster a compliance offering.
"There is a genuine desire and political will to bring blockchain into the regulated space"
The blockchain gambling sector has become synonymous with grey markets, unregulated revenues and, in some instances, dubious practices that border on illegality. This is par for the course for many disruptive new technologies – just look at the early days of the
internet – but things are already starting to change.
There is a genuine desire and political will to bring blockchain into the regulated space. Leading the way is the Malta Gaming Authority, which kicked off 2019 by launching the first phase of its cryptocurrency sandbox framework.
The sandbox will provide operators, suppliers and the regulator itself an opportunity to test
cryptocurrency and blockchain gaming products within a safe environment. All going well, there is hope the MGA will roll out a full regulatory framework for blockchain gaming products in 2020.
Compliance 2.0
While many blockchain gaming projects have focused on quick and easy grey market revenues, others are exploring how distributed ledger technology can deliver higher standards of compliance.
Perhaps the most exciting development is the delivery of the much-vaunted single wallet. Gaming execs have pined for a single-wallet solution for years, understanding what a game-changer it would be if customers did not have to go through a series of AML and KYC checks every time they sign up with a new operator.
The blockchain has put this dream within touching distance. The CasinoCoin Bankroll Manager – think of it as a pimped-out cryptocurrency wallet – will conduct all compliance checks on the user at the wallet level.
This means that once they are cleared, they are able to deposit and withdraw instantly with any operator that accepts CasinoCoin as a payment method, without the need for further checks. All their information is safely and securely stored on the blockchain.
This is one solution for mitigating compliance risks while maintaining a seamless onboarding journey for new customers.
"The blockchain also opens up new possibilities within the realms of KYC and source-of-funds analysis"
But there are other major compliance-rated upsides for those willing to embrace the blockchain. For instance, the technology allows responsible gaming features to be built in at wallet level. There has been much talk over the years of better co-operation on self-exclusion lists, but by adding such checks to the wallet rather than with a single operator, customers enjoy a greater level of protection.
There is also the possibility to implement a whole range of other features, from deposit limits to cooling off periods. The blockchain also opens up new possibilities within the realms of KYC and source-of-funds analysis.
One of the most pernicious myths around blockchain technology is that it ensures absolute anonymity for users. While certain blockchains deliver this, most are in fact either pseudo-anonymous or public, and advances in the ways blockchains are analysed mean that operators and regulators can oftentimes track the source of cryptocurrency funds easier than with fiat currency.
All this should make interesting reading for operators looking for ways to improve their compliance record without harming their user experience.
Indeed, CasinoCoin is in advanced negotiations with a tier-one operator to enter a test product into the MGA sandbox later this year.
And once there is a full crypto gambling framework rolled out in Malta, it may just raise the bar for what is expected when it comes to good compliance.
Antonio Zanghi is chief compliance officer of the CasinoCoin Foundation. CasinoCoin is a digital currency, designed specifically for the regulated online gaming industry.