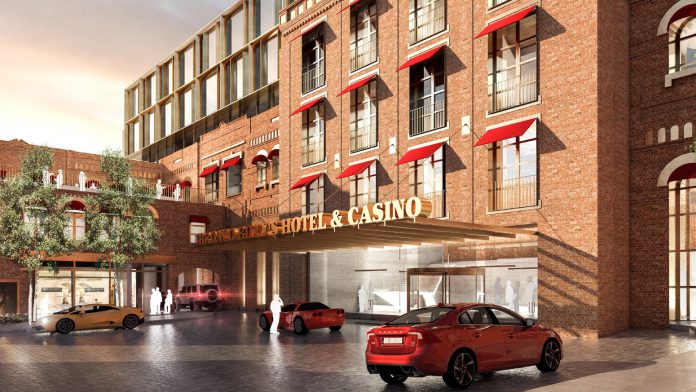 Full House Resorts is pressing ahead with growth initiatives in Colorado, New Mexico and Indiana, as the company reports rising revenues and a reduction in net losses in its latest financial report.
The company, which debuted the Christmas Casino and Inn in November of last year, representing the first new gaming product in Cripple Creek, Colorado, for more than 10 years, is also proceeding with development plans regarding its Bronco Billy's Casino and Hotel.
Receiving final approvals from Cripple Creek City Council last year, the multi-phase development, comprising a new four-star hotel, spa, convention and entertainment space and expansion and renovation of the casino, is slated to be complete during 2021.
The casino developer and operator also won the competitive licensing process put forward by the New Mexico Racing Commission regarding the state's sixth racing licence, beating four other proposals with La Posada del Llano, which features plans for a moving grandstand.
However, due to the filing of an injunction against the commission's decision, it is unknown as to when a decision will be made regarding the issuance of the racetrack license.
Full House also continues to explore opportunities for a casino development in Terre Haute, Indiana, where state legislature is said to considering a number of changes.
Should such a bill become law, the company state it intends "to compete with all interested operators to present the best proposal for Terre Haute and for Indiana.  
"There is no certainty that any casino legislation will pass or, if so, that it will allow competition on fair terms for such an opportunity".
In its fourth quarter and full year results for 2018 the company saw revenue increase 7.6 and 1.6 per cent to $40.7m (2017: $37.8m) and $163.9m (2017: $161.3m), with net loss for the quarter reducing to $1m from $3.7m year-on-year.
On an FY basis this figure reduced to $4.4m from 2017's $5m, including a $2.7m charge related to the refinancing of the company's debt in February 2018.
Adjusted EBITDA for the quarter rose 108 per cent to $3.8m, reflecting the continued ramp-up of new growth projects and new marketing initiatives and an adverse weather affected figure of $1.8m for 2017, with full year figures increasing 7.2 per cent to $17.7m (2017: $16.5m).
Daniel Lee, president and chief executive officer of Full House Resorts, commented: "We ended 2018 with a very strong performance in the fourth quarter. A year ago, adverse weather significantly affected our properties in the fourth quarter of 2017 and the first quarter of 2018.  
"While enduring those weather events, our management teams focused on new ways to improve operating efficiencies and contain costs, beginning first at Silver Slipper.  
"Those efforts, combined with the continued ramp-up of new amenities, helped drive new property records in 2018. Silver Slipper, for example, had the best fourth quarter in its history.
"This operating strength should continue in 2019 through the launch of additional operating initiatives. These efforts span all departments and all properties.
"We also remain focused on our growth pipeline. On November 1, we unveiled the new Christmas Casino and Inn in Cripple Creek, Colorado, a part of the phase one expansion of our Bronco Billy's complex.  
"We are excited by the initial response to the Christmas Casino and, more than ever, are excited for our longer-term plans for the market. We intend to break ground on the parking garage within the next few weeks, which is the next phase of this large project."