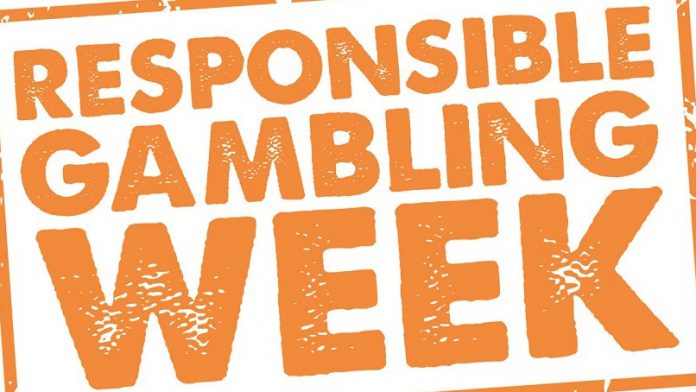 Encouraged by its previous successes, the Industry Group for Responsible Gambling has set November 7-13th aside for the 2019 Responsible Gambling Week.
Under its headline theme 'Let's Talk About Safer Gambling,' the IGRG hopes to unite the industry as one voice, and extend reach to ensure that the message of safer gambling connects with the widest possible audience.
The IGRG is striving to bring together every sector of the gambling industry through its member trade associations, the Association of British Bookmakers,British Amusement Machine Association, The Bingo Association, National Casino Forum, and Remote Gambling Association, all with the common objective of raising awareness of safer gambling behaviours and encouraging staff, customers and the wider public to discuss what it means to gamble responsibly.
John Hagan, chairman of the Industry Group for Responsible Gambling, explained: "Social responsibility is fundamental to the gambling industry's approach, and we are all dedicated, year-round, to promoting safer gambling. But what makes Responsible Gambling Week special is that the whole industry is united and engaged, to highlight safer gambling to a broader audience.
"Responsible Gambling Week 2018 was widely supported across the industry, helping to set a new benchmark for the campaign. We are confident that with the continued support of operators, charities and information networks we can build on last year's success, and reach a far greater audience.
"RG Week 2019 will take place from 7th to 13th November; in announcing these dates early in the year we are hoping that the increased planning time will encourage and allow for further support.
"For 2019 we will be seeking to broaden RG Week's supporter base and make use of complementary communication networks, refining message themes for RG Week in line with consumer research and following input from specialist support groups."
RG Week 2018 encompassed more than 12,000 gambling venues and online sites, 120,000 employees across Great Britain and created some 20 million impressions on social media, the IGRG is seeking to build on these excellent results and take the campaign further in 2019.
The IGRG also highlights that "operators promote responsible gambling 365 days of the year, but Responsible Gambling Week creates the opportunity for businesses to start a conversation about safer gambling not only with their customers, but also with their friends and families".