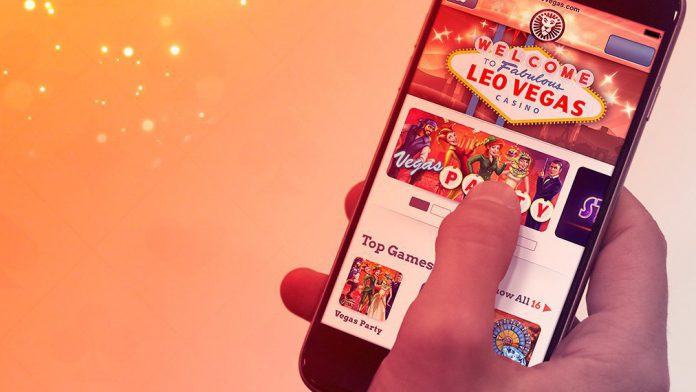 Online gambling operator LeoVegas has reported a solid start to 2019, posting revenue of €86.3m in the three months to March 31, a 12 per cent year-on-year rise.
In a statement, group CEO Gustav Hagman said:"Growth during the first quarter continued to be affected by the regulatory tightening that took place in the UK last year. Excluding the UK, organic growth for the Group was 19 per cent."
Net gaming revenue from regulated markets was 50 per cent of total NGR in the quarter, up from 35 per cent against the same period a year prior. The first quarter of 2019 saw some key developments in the LeoVegas business, including the launch of the regulated market in its native Sweden and the introduction of the group's new GoGoGoCasino brand in March.
Earnings (EBITDA) were down however, to €7.2 m from €9.5m in Q1 2018, corresponding to an EBITDA margin of 8.3 per cent (down from 12.3 per cent).
Player metrics remain strong, however. The number of depositing customers was 370,209 in Q1, an increase of 23 per cent, while the number of returning depositing customers was 196,863 up by 26 per cent.
Hagman said: "During the first quarter we once again delivered sequential growth and posted record performance on a number of key performance indicators. This, combined with the fact that our customer base is growing in a sound and sustainable way, has given us a good start to 2019.
"We are seeing positive effects from our highlighted focus on efficiency and cost control within the group," he said. "We continue to work on renegotiating supplier agreements in gaming, payments and marketing, among other areas, where we are benefiting from our size and position as one of Europe's leading casino operators.
"At the same time, we are continuously reviewing our internal operating costs and processes. The effects of this work are expected to begin showing gradually in 2019 in the form of increased scalability on a growing revenue base."
LeoVegas said that while there had been an initial hit in Sweden that saw organic revenue drop by 16 per cent, there had been month on month revenue growth since and a 23 per cent increase in its customer base.
However, the UK is proving a challenging market for many and LeoVegas is no exception. The company said: "We are gradually making progress [in the UK], and our customer acquisition is growing at group level compared with the preceding quarter.
"In particular, the brands we have gathered under Rocket X are showing clear improvements, with sequential revenue growth paired with good profitability. Royal Panda, on the other hand, had a weaker quarter in the UK."
Looking to Q2, the company said that April "has developed well with preliminary revenue of €30.5 m (up from €29.1), representing a growth of five per cent. "Our current estimate is that marketing costs in relation to revenue will decrease during the second quarter compared with the first quarter," said Hagman.