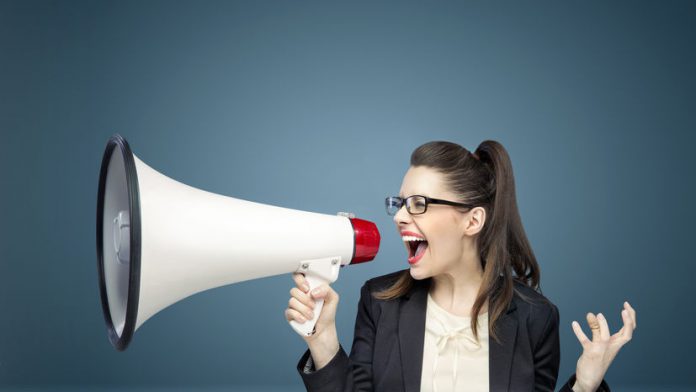 For some time, the spectre of a future igaming sector founded on blockchain technology has loomed large, yet – years after the conversation began – the established giants of the online casino industry remain reluctant to entertain blockchain on any meaningful scale.
For so many, the term "blockchain" is synonymous with cryptocurrency, a byword for bitcoin – a sector and product many continue to view with scepticism and an unwavering degree of uncertainty. So we put it to the 100 Club.
THE QUESTION
As the blockchain sector itself, largely outside of gaming, continues to gain momentum, we asked the 100 Club if the current impasse in relation to blockchain technology was holding back the online gaming industry. Specifically, we asked: "Is the delay in adopting blockchain technology harming the online gaming sector?"
The answer options were:
Yes, blockchain is the foundation on which fair and lucrative online gaming operations must be founded in the future
Maybe, but not enough people in the sector understand the technology – more education and awareness is needed
No, the online gaming sector will be just fine without blockchain
THE RESPONSE
The CasinoBeats 100 Club delivered a decisive response.
Not a single respondent felt confident that the online casino industry is being harmed by resisting blockchain.
The remainder polled were split more or less straight down the middle – 51 per cent opting for Maybe and 49 per cent nailing their colours to the mast by asserting that "the online gaming sector will be just fine without blockchain".
Mark Robson, CEO of the Isle of Man-based King Gaming, was one of those who felt awareness of the true nature of the blockchain opportunity remains a problem. "I believe blockchain still equals 'crypto' in many people's minds, so more education for all levels involved (software provider, gaming operator and player) is required.
"Until then – and unless it becomes a regulatory requirement – adoption will remain a relatively slow process."
"blockchain still equals 'crypto' in many people's minds, so more education is required" – MARK ROBSON
Regulators – most prominently in Malta and the Isle of Man – have taken steps to facilitate the growth of the blockchain sector. Tony Ure, head of e-gaming at the Isle of Man Digital Executive Agency, believes that once the focus shifts from being purely on cryptocurrency, the opportunity will fully emerge and only then gain wider attention.
"I think there are significant opportunities for the industry with blockchain technology to improve transaction rates, player verification, fair gaming results, etc. It is not necessarily harming the industry but it could be holding back significant growth, and opportunities to reduce resource and transaction time in certain operational areas. This is without looking at the uptake of tokens within gaming operations," said Ure.
"Player ID and verification will be one of the key factors that will enable players to utilise blockchain applications to pass KYC on many platforms, including online gaming."
Liam Mulvaney, CEO and co-founder at Plank Gaming, added: "Blockchain is still suffering from the cryptocurrency stigma and there needs to be more education as to how the blockchain technology can be used for other services outside of crypto.
"It has the potential to become a game changer but like everything that brings on such a big change it also brings on a lot of challenges and fear."
Mark Knighton, chief operations officer at operator Multilotto, concurred with the consensus that there is need for clarity if the opportunity is to develop fully. "Not fully understanding this type of technology has resulted in scepticism in regards to its vulnerabilities and potential advantages," he said. "More education is founding factor to see if this will be adopted more within the industry."
It is a question, then, of perception and – to some extent – misconception, with one anonymous member sharing a common view that blockchain is seen as a threat: "Any risk to the integrity of the sector must be paramount."
SBC managing director Andy McCarron feels that the opportunity is there, so long as it can be converted: "I do believe that as the wider society becomes aware of the transparency of blockchain technology, those who adopt it successfully may have a reputational competitive advantage. That won't be for many years though."
"I see a  need for blockchain to be implemented to manage smart contracts and remuneration more efficiently" – LEE-ANN johnstone
Rhi Burns, chief commercial officer at payment specialist Zimpler, feels that awareness and education is key to blockchain making headway. "Blockchain is not a well enough proven technology and something many people are still wary of, or don't fully understand (myself included).
"It's definitely something that should be tried and tested, but it's not a 'make or break' product, or anywhere near. In general, I think there is far too little testing and innovation in igaming but blockchain specifically (or the lack of it) won't harm the industry."
Lee-Ann Johnstone, CEO at AffiliateINSIDER, offers some optimism but urges patience. "Blockchain will take years to infiltrate to be a required part of the existing igaming platform infrastructure. It also needs to be lead by the consumer or customer who benefits from it to be prioritised.
"For affiliates, I can see a big need for blockchain to be implemented to manage smart contracts and remuneration more efficiently. In addition, while early adoption provides business owners in this space with immediate learning, it doesn't necessarily mean that because you are first, you will become the best (or only).
"So I'd recommend hanging back and waiting to see how blockchain is adopted across the industry as a whole, how it plays into all areas from front-end, to platform management and supporting services (affiliates) and how players want to engage with it directly first."
David Flynn, CEO of Swintt, feels that a number of false starts have harmed the image of blockchain. "I feel a contributing factor blockchain technologies have not rocketed to the forefront, is the number of failed ICOs and recent market uncertainty," said Flynn, "meaning less investment available for such ventures."
"blockchain must solve a problem that alternative tech can't fix before it sees mass adoption" – Sarah Blackburn
Phil Parry, CEO of Isle-of-Man based platform provider Iforium, agrees that there are still a few key hurdles in the way. "Blockchain has the potential to enhance the sector but only when the technology can be correctly implemented and it uses and impact are fully understood by operators, suppliers and regulators alike," he said.
In the "Maybe" camp is Sarah Blackburn, director of GameOn Marketing, who challenges the blockchain sector to focus its marketing in a way the igaming sector cannot ignore. "How many times do we see solutions presented for problems that don't actually exist? The same with blockchain – it must solve a problem that alternative tech can't fix before it sees mass adoption. Currently, the industry is thriving without it."
Magdalena Podhorska, head of sales at Authentic Gaming, stressed the importance not just of compliance but also the understanding of blockchain from a regulatory perspective. "Not only is more education needed on the technology, but more importantly the legalities around blockchain technologies have to be clear and we are not quite there yet.
"Most regulated markets do not have blockchain on the agenda for now, which makes it hard for it to become relevant for operators. There are few regulators that have made the first steps to regulating these technologies such as the MGA and IOM, which is a step in the right direction.
Sam Hobcraft, founder of operator Omnia Casino, perhaps summarised the status quo most neatly when he observed: "It is the future but I think many don't understand it enough and so are a little scared of it."
Blockchain will be discussed in a panel at next week's CasinoBeats Malta, featuring among others the Malta Gaming Authority and CasinoCoin.
If you would like to be considered for the CasinoBeats 100 Club, please email us at [email protected]