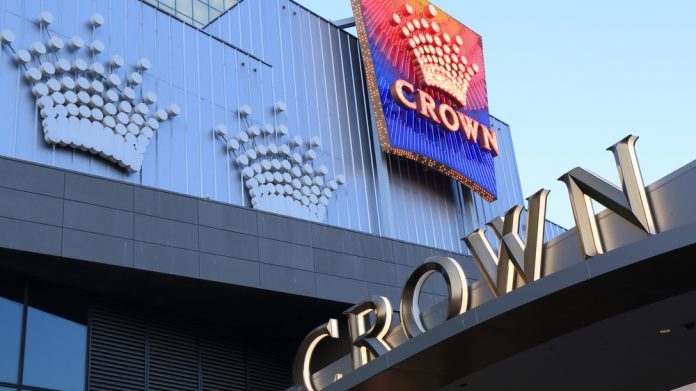 Crown Resorts has issued a lengthy notice on behalf of its board of directors slamming media allegations, as the organisation takes out full length newspaper advertisements in its home country.
Fresh off the back of a Nine Network campaign that alleged links to drug traffickers through junket operators, as well as the fast tracking of visas for Chinese gamblers, the board of the Australian firm has issued a letter titled "setting the record straight in the face of a deceitful campaign against Crown".
Christian Porter, attorney-general of Australia, referred the allegations to the country's integrity watchdog this week, with the organisation divulging concern "for our staff, shareholders and other stakeholders, as much of this unbalanced and sensationalised reporting is based on unsubstantiated allegations, exaggerations, unsupported connections and outright falsehoods".
Eleven signatories signed off the correspondence, amongst which are John Alexander Crown executive chairman, former finance department head Jane Halton, Helen Coonan, former communications minister and Geoff Dixon, the ex-chief executive of Qantas Airways.
Within the letter, which addressed differing aspects of the allegations under the headings of junket operators, anti-money laundering, detentions in China in 2016 and visa processing, Crown states that there's several examples "of poor or misleading journalism".
Breaking this down further still, it is explained that:
It was wrongly inferred that the Chinese president's cousin was found on Crown's private jet by Australian law enforcement authorities, when in fact the jet was not owned or chartered by Crown.

CCTV video footage from 2012 was aired, showing a person alleged to be receiving a plastic bag of cash at a vegetable market, but there was no mention of the fact that the individual was excluded from the casino by Crown acting on its own volition more than six years ago. 

Extensive references in the '60 Minutes' programme to alleged criminal connections of an organisation said to be called 'the company'. Crown has had no dealings or knowledge of any organisation of that name or description. 

There was no sense conveyed in either the '60 Minutes' programme or in subsequent media reporting that junkets are an established and accepted part of the operations of international casinos. 

No reference was made to the facts that:
The parent of the SunCity junket is a large company listed on the Hong Kong Stock Exchange, which operates globally. 

Crown does not now deal with any of the other junket operators or players mentioned in the programme, apart from one local player, and none of the international players mentioned have gambled at Crown venues for at least three years.
Signing off, the joint statement comments: "Crown is one of Australia's largest and most recognisable entertainment/ tourism operators, with over 18,000 people working at its Australian resorts, and it makes a major contribution to the Australian economy. Moreover, Crown recognises its responsibility to the community and with the Packer Family Foundation is donating $200 million to Australia's charitable, arts and medical sectors. 
"As an ASX listed company and a board we are always striving to ensure we have the highest levels of governance and a commitment to the highest standards. It is deeply disappointing that the media involved in these inflammatory stories have not upheld the same principles"