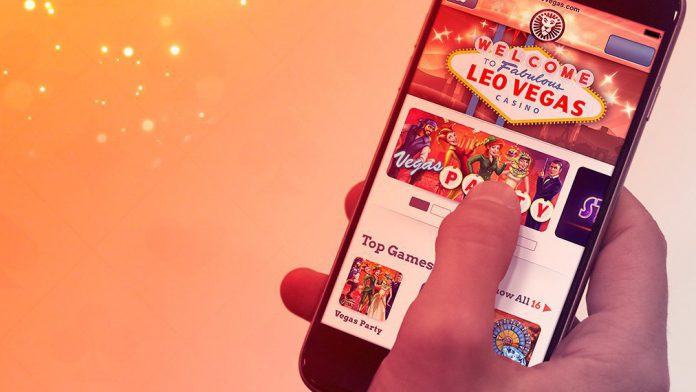 LeoVegas has lauded its best quarter ever, despite a continually challenging environment in the United Kingdom, as the firm publishes its Q2 and H1 financial report.
With revenue for the period growing eight per cent to €94.4m (2018: €87.4m), nudging a first half performance to €180.7m, a 9.6 per cent rise from €164.7m, however, excluding the UK, organic growth during the period stood at 26 per cent.
The firm also provided updates on various other global jurisdictions, beginning with the receival of a Spanish licence following which LeoVegas went live as the first newly licensed operator.
Labelled a "step in our continued expansion," further manoeuvres have also seen launches carried on in a number of other Spanish speaking nations, such as Chile, Peru and Brazil.
The company has decided to opt against applying for a licence in the recently re-regulated Swiss market and is no longer accepting business, with it said Switzerland accounted for €2.2m in revenue during the second quarter.
A further contributing factor in the geographical mix is a more restrained Swedish market, where LeoVegas states it has "found a base to grow" as it works to ensure that the new regulation is a success.
On this subject Gustaf Hagman, CEO, stated: "Sweden has now been a regulated market for more than six months, and the development is beginning to indicate what kind of market we will have over the long term. 
"We are satisfied with our performance in Sweden and believe that we are taking market shares. LeoVegas is today the single largest casino brand in Sweden. Our focus on product and customer experience, our knowledge about regulated markets and our strong brand position contribute to the positive development. 
"On top of this, the launches of GoGoCasino and Pixel.bet have been successful, and the brands are appreciated by our Swedish customers."
Gross profit and EBITDA remained flat for the period coming in at €63.8m (2018: €63.6m) and €15.1m (2018: €15m), with net profit slightly boosted to €7.4m (2018: €6.6m).
The number of depositing customers was up eight per cent (309,987 to 334,961), with the number of returning depositors enjoying a 12 per cent hike from 175,500 to 196,203.
Providing a brief review combined with a slight look ahead Hagman added: "We have once again presented a quarter with organic growth combined with good profitability. The investments made in 2018 and efficiency improvement work carried out thus far in 2019 are beginning to generate returns in the form of greater scalability of operations. 
"Despite this, we are not content and are working continually to be even better. The external market environment in several key markets is currently more turbulent and difficult to predict than previously, which is creating new challenges and requirements, but at the same time it is presenting major opportunities for us to grow and take market shares. We continue to focus on becoming the number one global casino company."