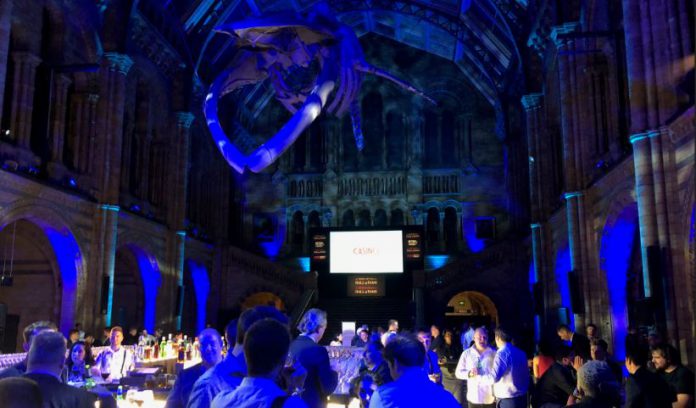 CasinoBeats is to launch the Pride of Gaming Awards at the CasinoBeats Summit next week, to recognise those who have done the most to promote the good name and image of casino gaming.
The awards will be handed out at the SBC Hall of Fame networking party, which takes place at the Natural History Museum in London on Thursday, 19th September.
Stewart Darkin, managing director of CasinoBeats, explained the reasoning behind the awards: "We felt there was an opportunity to do something different with the Pride of Gaming Awards.
"Working with the industry as we do, both in the day-to-day running of CasinoBeats.com and in curating conference content for our CasinoBeats events, we see many instances of individuals and companies often doing remarkable things to benefit not just the people in the gaming sector but also those in wider society," he said. 
"That might be through work in the fields of diversity and inclusivity, responsible gambling or social responsibility. This is why we have launched the Safer Gambling Forum and it is the rationale behind the Awards."
CasinoBeats will hand out the first three Pride of Gaming Awards at the inaugural ceremony next week, with the recipients being a combination of individuals and organisations.
SBC managing director Andrew McCarron added: "While the image of gambling has been dragged through the mud in the media, the truth is that the gaming sector does lots of good work in communities and society in general. We feel it is time for the industry to celebrate those successes and recognise the people and companies behind those initiatives.
"We can't wait to hand out the first CasinoBeats Pride of Gaming Awards, added to what is already a glittering Sports Betting Hall of Fame ceremony in London's most striking venue."
The CasinoBeats Summit and Betting on Sports, incorporating the Safer Gambling Forum, take place at Olympia London on September 17-20 – learn more and buy tickets for the CasinoBeats Summit here.