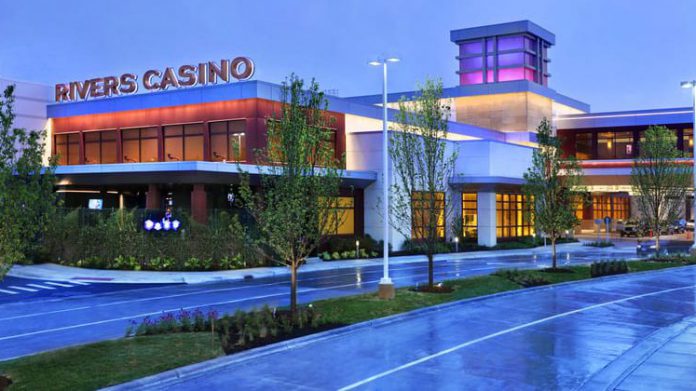 Churchill Downs Incorporated and Rush Street Gaming have outlined further details of a proposed $150m casino development in the Illinois city of Waukegan.
The pair, operator and owners of the state's most successful property, Rivers Casino Des Plaines, have stressed a belief that they offer the greatest returns and least risk.
Generating $90m in charitable donations over a 50 year period, Rivers Casino Waukegan also has the potential to bring in "as much as $5m more per year for the city of Waukegan and other local communities than other bidders".
Furthermore, the team is to also donate two per cent of pre-tax income back to the community through ongoing charitable contributions, which they estimate will be $1m annually at the beginning.
Local municipal leaders will choose how Rivers' charitable donations are used, with the resources potentially being directed to local classrooms and educational causes.
"Over the next 50 years as we grow, it's projected that Rivers Casino Waukegan will provide over $90m in charitable contributions to local communities which can be dedicated to public schools and educational causes," stated Neil Bluhm, chairman of Rush Street Gaming. 
"By our third year in operation, we project $11m in annual tax revenue for local host communities—the most of any of the bidders. The city of Waukegan will benefit from an additional $2m in annual admissions taxes as well. Based on our superior performance, as we grow, the tax payments to local communities will increase significantly from these initial levels."
Rivers touted its database of nearly 700,000 customers and its 10-year, $150m investment in building the Rivers brand as a tremendous advantage to Waukegan, and among the reasons it believes it can deliver the highest local tax revenue to the city.
"Churchill Downs Incorporated and Rush Street gaming are licensed and approved by regulators in 40 jurisdictions, including the Illinois Gaming Board, and we have unmatched experience in running successful casino and entertainment venues," commented Bill Carstanjen, chief executive officer of Churchill Downs Incorporated. 
"We are proud to partner with Rush Street Gaming to bring our shared vision for a world-class entertainment destination to Waukegan, and there is no doubt we will be the city's best and most successful partner."