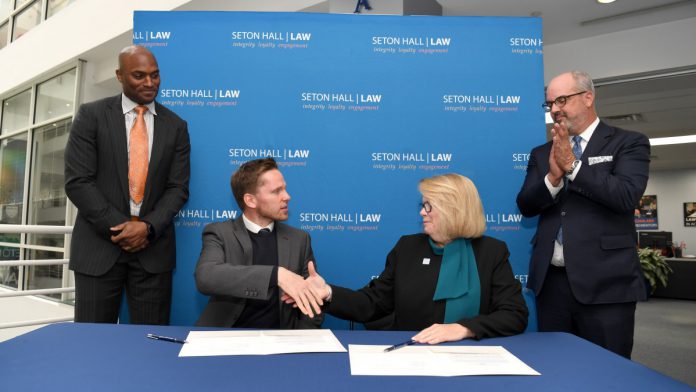 The National Council on Problem Gambling has praised the launch of the GVC Foundation US, which sees a collaboration entered to aid military veterans with gambling addictions.
After praising the reintroduction of the bipartisan Gambling Addiction Prevention Act earlier in the year, which it stated was a "critical" step in protecting the health and welfare of US service personnel, the NCPG is to work with GVC in one strand of the firm's US focus.
The launch of the first dedicated US Foundation for responsible gaming, corporate compliance, and sports integrity, will see both parties work on the development of responsible gambling educational programs for active military service personnel and veterans in 2020.
"NCPG actively works on behalf of the military, through efforts such as the Gambling Addiction Prevention Act," commented Keith Whyte, executive director of the NCPG. 
"GVC was the first gambling operator to support the GAP Act. I am honoured by and proud of GVC's efforts to protect our troops from problem gambling."
The gaming and betting organisation rolled-out its global foundation last month, to coordinate and support the company's ongoing CSR initiatives, objectives and donations worldwide.
Revealing further details of the new US-focus, the foundation is to manage GVC's existing related projects, such as its collaboration with the Harvard Medical School and National Centre for Responsible Gambling, as well as the NCPG, and to develop further US related education projects.
One step in that director sees a partnership entered with Seton Hall Law School, as the duo announced the establishment of the first US gaming, integrity and compliance educational program.
Trustees of the GVC Foundation US include Amani Toomer, former New York Giants wide receiver and Super Bowl XLII winner, Martin Lycka, director of regulatory affairs at GVC Holdings, and William J. Pascrell, III, partner at Princeton Public Affairs Group.
"This new US Foundation extends our global foundation. The range of new initiatives and quality of partnerships express our global commitment to corporate social responsibility," added Lycka.