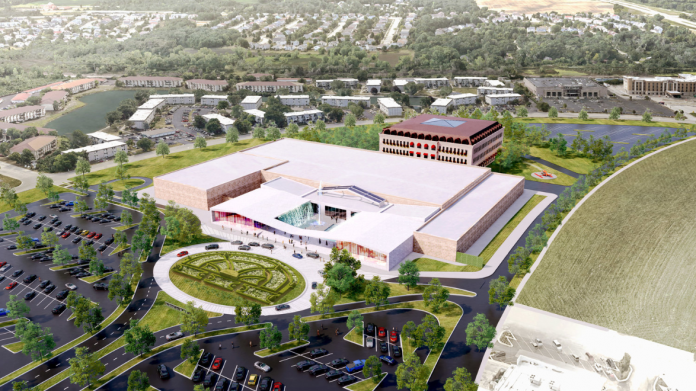 Full House Resorts has outlined further plans for American Place, after submitting plans to the Illinois Gaming Board outlining its proposed casino development in the city of Waukegan.
Submitting to an owners gaming licence application, it follows Waukegan City Council certifying American Place as one of three proposals at a recent special meeting.
The Full House submission ranked as the top proposal with North Point Casino and Rivers Casino also progressing for further consideration, however the spurned Potawatomi Casino is said to be suing the city over a decision to reject its plans.
Should the group ultimately be successful, its first phase American Place would include a "world-class" casino with a "state-of-the-art" sportsbook, a boutique hotel comprised of twenty villas, each ranging from 1,500 to 2,500 square feet with full butler service, a 1,500-seat live entertainment venue, a gourmet restaurant that it is said "will rival the finest restaurants in Chicago," additional eateries and bars and other amenities that it is hoped will attract gaming and non-gaming patrons from throughout Chicagoland and beyond.  
A second phase of American Place is slated to incorporate a four-star hotel with 150 rooms, dining venues, entertainment options and other amenities. 
If awarded the licence by the IGC to begin construction at the Fountain Square shopping area site, the firm would also develop and operate a temporary casino on the site while the larger facility is being constructed.
Through this strategy Full House stressed that it would allow the state of Illinois and the city of Waukegan to begin benefiting from its significant job creation and tax revenue generation during the construction process.
"We thank Waukegan Mayor Sam Cunningham and the Waukegan City Council for advancing our proposal to the Illinois Gaming Board," explained Daniel Lee, president and chief executive officer of Full House Resorts. 
"We look forward to presenting our plans to the IGB and getting the opportunity to develop a first-class gaming facility that will bring jobs and revenues to the City of Waukegan and the State of Illinois."