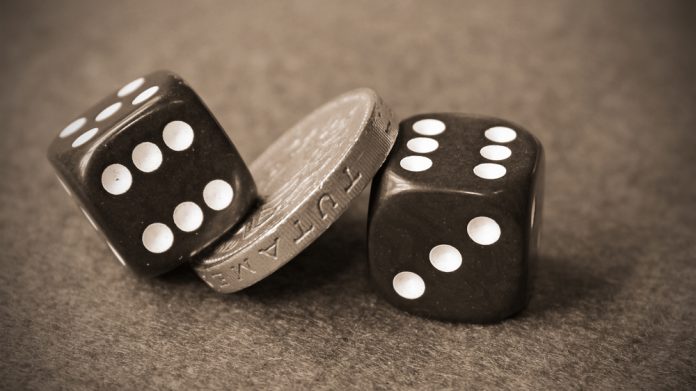 Following a six-month inquiry into the harms caused by online gambling, The Gambling Related Harm All-Party Parliamentary Group has called for a £2 limit across all slot games to tackle online harms.
The cross-party group argues that there is no justification for having slot machine style games online with staking levels above £2, and that they should be brought in line with land based venues. 
Raising concerns about the lack of action from the Government and Gambling Commission in addressing harms caused by the sector, it is stated that "this inaction has allowed the industry to continue to prey on vulnerable gamblers".
Among further key findings from the report are that stake and prize limits be urgently introduced online, there is an urgent need to ban the use of credit cards to gamble online as well as the need to introduce improved affordability checks and that banks be given an increased role in this area.
Furthermore, the need to restrict VIP accounts and inducements was also highlighted, as well as improving measures relating to vulnerable and at-risk gamblers, a need to adopt a more responsible approach to advertising to protect children and the vulnerable and that a 'duty of care' be placed on operators, and that they should commit to fund blocking software, offered without charge to gamblers who self-exclude from their website.
It was stressed that treatment of gambling addiction and support for gambling related harm should become part of the NHS remit, and a 'smart statutory levy' of 1 per cent be introduced to fund research.
"Gambling addiction is becoming a public health crisis. It is clear from this inquiry that the powers of the Gambling Commission need to be significantly strengthened," explained Rt Hon Iain Duncan Smith, vice-chair of the GRH APPG.
"For too long, online gambling operators have exploited vulnerable gamblers to little or no retribution from the regulator. We cannot continue to fail vulnerable gamblers. I therefore urge the Commission to look into this issue in greater depth. It is outrageous that there are not stake limits online, that gamblers are still able to gamble using credit cards online and that operators are able to continue to offer inducements to the vulnerable without proper sanction."
The inquiry was launched following unease among parliamentarians, charities, academics, families and individuals, at the "high levels of harm caused by online gambling".
The group calls on online gambling operators to sign its 'Charter for Regulatory Reform', to signal their intention and support for the policy proposals and recommendations.
Carolyn Harris MP, chair of the GRH APPG, explained: "This report highlights the urgent need for a root and branch review of the regulation of online gambling. Stakes and prize limits online would be a major step forward in reducing the harm caused by the sector. 
"It is not at all clear why the Gambling Commission is not looking at this as a matter of urgency. It is an abdication of its responsibility as a regulator. There must be consistent and appropriate regulation of all forms of gambling. 
"I also urge the Government to urgently review the provision of research, education and treatment in the sector. Gamble Aware are not effectively carrying out this function and it should immediately be brought into a public health setting."
Some of the report might initially be taken with a pinch of salt however. This APPG was previously called the FOBTs All-Party Parliamentary Group, which had its only previous report criticised by the Parliamentary Standards Commissioner Kathryn Hudson. The APPG was found to have broken the rules four times in a report calling for the maximum stake on FOBTs to be reduced from £100 to £2 requiring an apology from Harris.
At the time the chief executive of the Association of British Bookmakers Malcolm George said: "The MPs' report has been exposed as a shambolic, shoddy and one-sided piece of work that has broken a long list of parliamentary rules."
The APPG is also funded by groups with strong interests in land-based gaming. As it says on its opening page: "The report was drafted by Interel the Group Secretariat, and the Secretariat is funded by Derek Webb, Bacta, Hippodrome Casino and the Gauselmann Group."